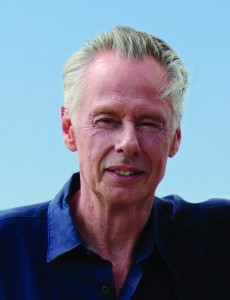 The 2016 World Tourism Award will be presented to Lindblad Expeditions, DER Committed to the World Initiative by DER Touristik and Tompkins Conservation on November 7, 2016, the opening day of World Travel Market London.
The distinguished 2016 Honorees are being recognized for their outstanding initiatives and commitment to conservation, fostering sustainable tourism and in developing programs that give back to the local communities.
The first award will honor Lindblad Expeditions "in recognition of its commitment to conservation, research, education and community development in the geographies they explore, and their establishment of the Lindblad Expeditions-National Geographic Fund. Together with their guests, Lindblad has raised over $12.7 million for critical projects since 1997."
The second award will honor the DER Committed to the World Initiative by DER Touristik "in recognition of its Give Education a Home program, which since 2014 has funded through the DER Touristik Foundation e.V., the construction and expansion of more than 20 schools in 15 countries around the world, providing children and young people with a better education and future."
The third award will honor Tompkins Conservation "in recognition for its 25 years of work establishing new protected areas, recovering imperiled species, supporting leading-edge activism, and promoting healthy communities in Chile and Argentina through the creation of national parks."
The annual award ceremony is sponsored by Corinthia Hotels, The New York Times, United Airlines and Reed Travel Exhibitions. Peter Greenberg, CBS News Travel Editor and world renowned travel expert, will host the Award presentation.
The Award itself, Inspire, was specially designed and handcrafted on the Mediterranean Island of Malta by Mdina Glass, and celebrates the qualities of leadership and vision that inspire others to reach new heights.
Contributing members are responsible for the accuracy of content contributed to the Member News section of AdventureTravelNews.