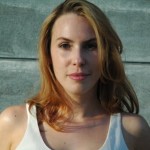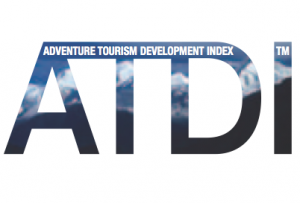 In a special Summit session track for destinations and tourism boards, Christina Heyniger (Vital Wave Consulting), Gustavo Timo (Sextante Consulting) and Antonio Del Rosal (ATTA) presented on Optimizing Destinations for Adventure Travel: Leading Responsible Development through the ATDI Framework. The session used the ten principles of Adventure Tourism Development Index, to help destination managers, policymakers and numerous interested tour operator attendees conceptualize how to organize efforts for responsible adventure tourism development.
Heyniger noted, "Our goal is to promote and socialize these principles, which function in an interconnected way. No individual can effect change throughout the system alone, so there is a need for both private and public partners to find ways to collaborate in order to accomplish goals within each pillar, and eventually throughout the system."
Timo presented details of Brazil's efforts in the Safety pillar with the case study of Brazil and ABETA, which began in 2003 with between 60 and 70 private companies organizing to negotiate with the government for safety standards in the adventure industry.
"The pillar of safety was the door that opened the development of the sector," he said, describing how the complex journey eventually took 10 years to complete and has resulted in a model that belongs to the public sector and is available for other nations to adopt and learn from, including an ISO Standard on Safety Management System for Adventure Travel companies to be launched next year.
Del Rosal described how the heart of Mexico's initial efforts to organize their travel industry towards adventure tourism was technical assistance from the government. He emphasized that infrastructure investment was not enough, and inclusivity of local stakeholders was a necessary component, giving the example of early 'adventure lodges' built in Chiapas which now stand empty or are being used as warehouses and kitchens:  "Simply providing people hard investment by government is not enough [to build successful tourism industry] without training or sensitivity."
The panel also covered the ATDI in detail, the types of collaborations that should be sought out in this type of development and ways that individual businesses and operators can assist the process and educate consumers.
The 10 pillars of the Adventure Tourism Development Index also form the foundation for an annual ranking of countries for adventure tourism which is published annually by the ATTA, The George Washington University and Vital Wave Consulting. The results from 2011 will be published in the coming weeks.
A video recording of the full session will be available soon.