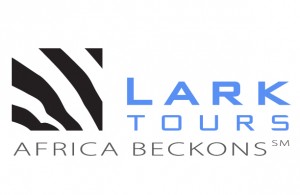 Based in Raleigh, North Carolina, U.S.A., Lark Tours is a full-service tour operator that focuses exclusively on offering private luxury vacations and safaris in Africa. Founded in 2005, Lark Tours was developed based on the knowledge that in order to truly experience Africa on an intimate level, private journeys are an absolute must. Since then, we have been bringing fresh energy to the world of travel with our innovative approach, and in the process, we have redefined what it means to have an unforgettable vacation experience in Africa.
While most companies offer a number of set itineraries with scheduled departure dates, thus forcing guests to fit within their framework, we do just the opposite. Whether we are working with a couple, a family, a group of friends, an organization, or a travel professional in need of an itinerary for his or her clients, our goal is to fit within the framework of our guests. We do so by creating and operating private vacation itineraries that are personalized and tailor-made to perfectly fit the interests, preferences, and schedule of each individual group.
The real beauty of private travel is having flexibility during vacation. Because each group has its own expert guides with private vehicles, guests are free to make changes on a whim. When there are moments so captivating that guests simply want to linger and soak in the experience, then they have the freedom to do so. There is no bus to catch, no rigid schedule to follow, and no large group with competing demands. This is a private vacation with private guides who are there each step of the way to ensure our guests have the perfect experience.
Private luxury travel is also about receiving the best service available, which includes incredible attention to detail, help with every facet of planning, and unsurpassed expertise. We deliver all this and more. Our staff and guides are some of the best in the industry and we all follow one simple rule: our guests are the most important priority. We will do absolutely whatever it takes to ensure that they have the easiest, most satisfying vacation experience to date.
At Lark Tours our vacations are luxurious, our experiences are rare and exclusive, and our focus is fun, relaxation, and immersion in Africa.
Whether you are an individual, a group, or a travel professional in search of the perfect vacation in Africa, contact us today:
Primary Contact: Basil Camu
Email: [email protected]
Phone: +1-919-521-5538
Website: www.larktours.com