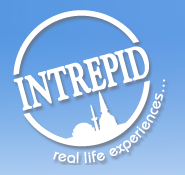 Intrepid Travel, the small-group adventure travel company, announced a brand new variable pricing model aimed at encouraging early bookings on its trips by offering a minimum of 20% of places at a discounted rate.  This new pricing plan coincides with Intrepid's announcement of 44 new trips and three new destinations for 2012.
This new way of pricing is unique to the adventure travel sector and is based on the model commonly used by airlines.  Early bookers will be rewarded with rates 5% lower than the 2012 recommended retail price on Intrepid trips.
"Effectively Intrepid is now on sale 365 days a year. Our passengers don't have to wait for a sale to book a discounted trip. Airlines have paved the way for this sort of pricing model and consumers are now used to the idea that if you book early you get a great price," said James Thornton, Director, Global Sales.
Intrepid's new pricing model comes into effect for trips departing January 1, 2012 and applies to all Intrepid operated trips. It excludes Australia and New Zealand trips, Urban Adventures and additional services such as pre and post accommodation and transfers.
New Destinations for 2012
The announcement coincides with Intrepid Travel launching 44 new trips for 2012 including three new destinations – Burma, Georgia and Guyana – as well as adding sailing and self-drive to its extensive range of travel experiences.
"It's the right time to travel back into Burma. As with all our trips, the emphasis is on local interaction. We will use small, locally-owned accommodation and eat in small establishments. By doing so we're confident that over 70% of the money we spend will go directly into the pockets of locals," said James Thornton.
"We travel to over 100 countries around the world, including some way out there, off-the-beaten path destinations. We consider Georgia to be something a bit different that will appeal to travellers who want to discover a part of the world that doesn't see many tourists."
"We are collaborating with a local tour operator in Guyana and anticipate this being a hit with wildlife lovers who want to go to a relatively unexplored patch of South America."
"We've also added a new 'Self-Drive' category of trips in the US.  Unlike other self-drive options in the market, we will provide camping equipment, car rental and permits so our passengers can enjoy the wide open spaces and national parks that the US is famous for. Other operators only offer hotel and lodge accommodation."
"We are offering sailing trips in both Croatia and Thailand. People can choose to be as hands on or hands off as they like, getting behind the wheel and learning to sail or just lazing about on deck. Thailand is the first country we ran trip to almost 23 years ago so it's great to offer a different way to enjoy this ever-popular country."
In 2012 Intrepid Travel will offer over 1000 trips to more than 100 countries on all seven continents, ranging from two hour Urban Adventures to 150 day epic journeys.
Contributing members are responsible for the accuracy of content contributed to the Member News section of AdventureTravelNews.