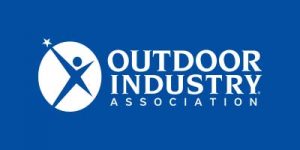 It is being reported that Donald Trump will nominate Congresswoman Cathy McMorris Rodgers, Republican representative for Washington State's 5th Congressional District and Chair of the House Republican Caucus, to be the next Secretary of the Interior.
"As the outdoor industry well knows, the U.S. Department of the Interior is one of the most important cabinet offices for our issues," said OIA Executive Director Amy Roberts. "We believe we will have a productive and collaborative relationship with Representative McMorris Rodgers like the ones we enjoyed with Secretaries Jewell, Salazar, and Kempthorne before her."
McMorris Rodgers currently represents several outdoor industry businesses in her district, understands that public lands and waters are the foundation of the massive $646 billion outdoor recreation economy, and was an original cosponsor of the Outdoor REC Act that was just signed into law.
When discussing the outdoor recreation economy, McMorris Rodgers said: "Here in the Northwest, spending time outdoors in nature is a way of life. For many, it's a big part of the reason we choose to live here, and it also is an economic driver. In the West, there are 640 million acres of federal land. This land belongs to the people, and I believe it should be open to many types of activities — providing enjoyment and economic opportunity for local communities."
OIA has an excellent relationship with McMorris Rodgers and her staff, and we would look forward to working with her to continue the investment in and protection of outdoor recreation on America's public lands.
Contributing members are responsible for the accuracy of content contributed to the Member News section of AdventureTravelNews.