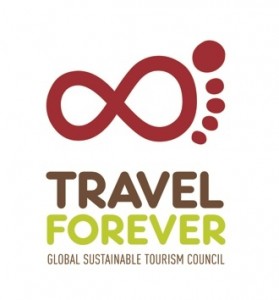 Washington, D.C. – The Global Sustainable Tourism Council (GSTC) recently announced that Instituto de Turismo Responsable (ITR) has become the organization's first internationally 'approved' certification program. The earned status verifies that ITR's procedures and processes comply with all the GSTC parameters of reliability, impartiality and correct technical and human performance.
Earlier this year, Biosphere took its first step toward GSTC accreditation and its standard Biosphere Responsible Tourism to attain the GSTC-recognized status.
"The recognition and endorsement given to our certification and brand Biosphere Responsible Tourism is for us a source of pride and satisfaction for two reasons," said Juan Antonio Menendez-Pidal vice president for International Cooperation at ITR. "On one hand the guarantee, afforded by the highest international accredited body, reinforces to our customers and partners that our brand meets the demanding criteria for a proper policy towards responsible tourism. And on the other hand, it confirms and recognizes all the work that was performed and that will take place in the future is in line with the well-oriented sustainable tourism industry."
Menendez-Pidal also stated that ITR extends its loyal and sincere spirit of cooperation and encouragement to GSTC as they continue along the taken path.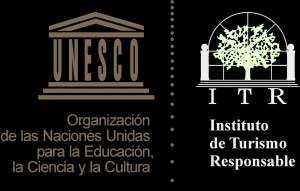 To achieve recognition, the company's Biosphere Responsible Tourism System went through a rigorous review and verification procedure to determine if the standard was the equivalent of the Global Sustainable Tourism Criteria; the worldwide minimum requirement for tourism businesses of all size to approach sustainability. This was followed by a process to ensure that ITR's certification procedures are transparent, fair, carried out with the necessary expertise and fully aligned with GTSC criteria and international best practices for certification.
In response to ITR's achievement, its customers such as Melia Hotels International and Gran Hotel Bahia del Duque had this to say about the benefit of the GSTC-approved standard:
"The Biosphere certification helps us integrate sustainability into our day-to-day, in our hotels and in our processes and systems globally. Being certified allows us to offer customers a guaranteed commitment and genuine effort to make tourism responsible." For a company like Meliá Hotels International, the Biosphere GSTC-Approval is very good news because it confirms the wisdom of betting on a certificate endorsed and recognized by the entity that we consider the worldwide reference in the defining sustainable tourism criteria."
-Sustainable Department at Meliá Hotels International
"Gran Hotel Bahía del Duque Resort has always been very conscientious about environmental protection and conservation with regard to its facilities and the attitude of all its staff, as well as the services offered to guests. We also organize activities and promote synergies with different NGOs, always through our social work programs by engaging our guests in this endeavor."
-Santiago Cabré, General Manager of Gran Hotel Bahía del Duque Resort.
"As a Biosphere hotel, Los Cauquenes Resort & Spa constantly works toward sustainable tourism and a model of responsible management that minimizes the impact of the industry on the environment. Being aware of the need for preserving the privileged environment in which it is nestled, Los Cauquenes Resort & Spa guarantees that all of its guests receive maximum comfort, quality service and personalized attention during their stays, also promoting the social, cultural and human development as well as transmitting the natural and cultural values of the entire local community. Having obtained this prestigious certification, Los Cauquenes Resort and Spa has become the first Biosphere hotel in Argentina."
-Ms. Fernanda Herrera, Los Cauquenes Resort & Spa Manager
Today thirteen standards have received the GSTC-recognized status with many of the organizations pursuing GSTC-approved status. Recognized standards include:
The GSTC will continue to work with standard owners around the world to provide GSTC recognition. All standards are encouraged to apply for GSTC-recognized status and all certification programs to apply for Approval. To learn more about the GSTC process please visit the GSTC website.
Contributing members are responsible for the accuracy of content contributed to the Member News section of AdventureTravelNews.