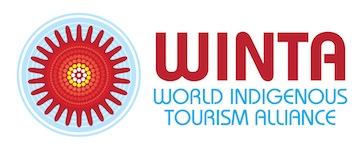 If you are looking at opportunities in the remainder of 2013 to engage with colleagues and communities involved in Indigenous cultural tourism, then check out the following:
National Aboriginal Tourism Opportunities Conference 3-4 April 2013
The Aboriginal Tourism Opportunities Association of BC (AtBC)
 wrapped up the second annual National Aboriginal Tourism Opportunities Conference which took place at the beautiful Spirit Ridge Vineyard & Resort in Osoyoos, BC. This conference completed with recognizing its stakeholders and supporters at the 2013 AtBC Industry Awards.
Sorry if you missed out on an excellent conference!
However you can still access the presentations from the Conference which are now available for download.
15th Annual American Indian Tourism Conference 22-26 September 2013
Hard Rock Hotel & Casino, Tulsa, Oklahoma
The American Indian Tourism Conference is designed to share knowledge, experience and best practices from both tribal and non-tribal tourism programs around the United States. The conference features mobile workshops, networking events and presentations from experts in the travel & tourism industry.
Follow updates at here.
7th Biennial Australian Indigenous Tourism Conference 9-11 October 2013
Alice Springs Convention Centre, Northern Territory, Australia
The Western Australian Indigenous Tourism Operators Council Inc. (WAITOC) the peak industry body in Western Australia representing Indigenous Tourism Operators is delighted to present the Australian Indigenous Tourism Conference (AITC) 2013 – Strong Business, Strong Culture
Early bird registrations are now open here.
Other Conferences: