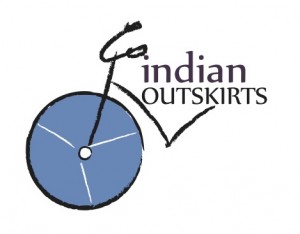 Born out of Indebo, Indian Outskirts brings the same experience to adventure travel as Indebo does to cultural travel. We believe that even the tip of the iceberg has not been touched when it comes to adventure travel in India. Our plan is to show you and your clients the entire iceberg. Moreover, we believe that adventure is for everyone regardless of age or fitness.
With this in mind, we are working on 2 main elements when it comes to adventure travel.
Luxury

: We do believe that the best way to travel is to be on 2 legs, 2 wheels or in the driver's seat of four wheels. But most people shy away from adventure as they think that it involves living a nomadic lifestyle and because it involves a lot of physical exertion. We plan to break both these myths. Our tents will be bigger. Instead of sleeping mats, your clients will have air mattresses. There will be small celebrations when you cross the most difficult parts of a trek or on top of a pass. We will choose hikes or treks based on what your client would like to explore and how relaxed they'd like to be.

Themes

: When it comes to trekking, most of the routes are old trade routes connecting villages or routes that are made to be trekked on. While the treks in themselves are beautiful, we thought about weaving a story around them. We then expanded this "epiphany" to other forms of adventure travel. Thus, taking inspiration from theme journeys by Indebo, we work on adventures where you'll follow a story – may that be food at high altitude, textiles in the villages, people or following a river. The story is the prime importance with the mode of adventure a close second. So when you follow the Ganga, you will trek up to the source, raft down the rougher parts of the river, sail through the quieter parts of the river and connect the rest driving yourself.
Our primary aim is to promote adventure travel to everyone who has not been on a trek in his/her life but always held Sir Edmund Hillary in high respect. Currently we are working on adventures in India with primary work being done on the Himalayas and the Western Ghats. In terms of dimensions, we work on treks, cycling and self-drives – which means that we don't ski, surf, jump, glide, dive, snorkel or ride horses.
There are 2 reasons for our connecting with other members:
Partnerships

: After all… we would love to sell and take your and your clients' money.

New ideas

: There are many who are working on innovative projects. So apart from taking your money, we would also like to steal your ideas.
There are 2 people primarily associated with Indian Outskirts. Anindya tries (and fails) to charm with new ideas and trip possibilities. But being in marketing he always promises a bit more than needed. This is where our operations expert comes in. Tanuja works on making these ideas happen on ground. When work gets a bit too much, they are helped by a league of 48 other extraordinary gentlemen and gentlewomen working at Indebo.
Connect with Indian Outskirts by Indebo on ATTA's member online community The HUB