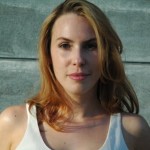 According to an article by Brendan Manley on HotelNewsNow.com, hoteliers are finding themselves in a quandary as high-speed Internet expectations among guests evolve. He explains as more people are able to afford high levels of bandwith and unlimited streaming content at home, they arrive to hotels with smartphones, iPads, laptops, and various other mobile devices and expect to be able to run them at high speeds – and for free.
"Universally, I can look at my guest satisfaction scores, and I can say that people generally are going to comment about three things overall: They don't like paying for Internet, the speed is too slow, or they have difficulty connecting," said John Czarnecki, IT program director for Hyatt Hotels Corporation.

"If you want to really, really hack off the guest—and I mean seriously, where they hit Twitter and slag off your hotel—give him a room with no Wi-Fi," said Derek Wood, a Bristol, United Kingdom-based consultant and member of Hospitality Financial and Technology Professionals' global board. "If it's too slow, it goes off, or it drops, the guest will remember that longer than he'll remember if his coffee was cold or his BLT didn't have chips with it when it arrived."
Many hotels are considering implementing charges for broadband Internet since the basic coverage offered for free is increasingly failing to meet guests' expectations, and the high speed internet of the caliber and scale can reach thousands of dollars.
To learn more about the varied technological and pricing options, and their pros and cons, available to hotels dealing with this conundrum, read the entire article.