Who are we?
You are supposed to know the Sapporo Snow Festival, one of the greatest snow events in the world. Do you know that Sapporo is the capital city of Hokkaido, the northern most island of Japan?
We are excited to join the ATTA to introduce world adventurers the charms of Hokkaido. Our mission is to increase the profile of Hokkaido as a nature/culture tour destination in the world.
The Hokkaido Development Engineering Center (DEC) is a think tank that is engaged in regional development. Its coverage areas are versatile from cold engineering research to tourism. The DEC is neither a travel agent nor a tourism association, however we have been involved in a number of tourism relevant projects including the Scenic Byways Hokkaido program.
About Hokkaido, JAPAN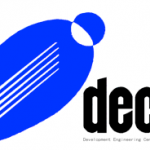 Hokkaido is uniquely different from other places in Japan which are represented by the stereotyped images; traditional temples, shrines, bamboo trees, geisha and etc. Instead, it is an island blessed with pristine nature including six national parks and seven quasi national parks. Among those, as you may know, Shiretoko National Park covers the Shiretoko Peninsula and the surrounding marine area that were designated as a World Natural Property by UNESCO in 2005. In Shiretoko, it's not difficult to observe at close range a variety of amazing wildlife such as, brown bears, Steller's sea eagles, White-tailed eagles, sika deer, and red foxes. In the Kushiroshitsugen National Park, international photographers are surging in winter to photograph Red-crowned Cranes, seeking their best shots. Rolling hills covered endlessly with the carpet of alpine flowers that are bursting out immediately after snow thaw epitomize the charms of the Daisetsuzan National Park, the Japan's largest national park with the area of approx. 230,000 ha.
Mt. Rishiri that is composing the Rishiri Island soars off the coast of north Hokkaido is included in the Rishiri-Rebun-Sarobetsu National Park. Courageous adventurers are enjoying backcountry skiing downhill in winter in this unique mountain.
The Rebun Island, located a 45 minutes ferry ride from Rishiri is called a flower island where thousands of visitors swarming during the flower season from June to August because alpine plants that usually grow at high altitudes can be seen there at sea level.
Ainu
Most importantly, Hokkaido is the homeland of the Ainu, the indigenous people of Hokkaido. Some say they are the descendants of Jomon people, the indigenous people of Japan. Though as a Japan's prefecture, Hokkaido has only about one hundred fifty year history, the human history in Hokkaido dates back to B.C. 30,000. The Ainu culture has been rooted in animism and sophisticated as was the Jomon culture which had fundamentally influenced the generation of the exquisite Japanese culture, in every aspect of which is closely related to the nature. To know Ainu's spiritual world full of respect to the nature through their traditional performing arts and art crafts will be an amazing experience for you.
Gourmet
Further, Hokkaido is a gourmet paradise! The products that are produced in its fertile land enable visitors to enjoy tremendous culinary options including sushi, ramen noodles, wines, dairy foods, sweets etc. http://en.visit-hokkaido.jp/thingstodo/food/  It's worth visiting Hokkaido even just for enjoying a variety of superb foods. For example, you could not taste better nigiri sushi (a type of sushi which consists of a vinegared tiny rice ball topped with a slice of various raw fish) than that in Hokkaido. It is because the ice floes floating to off shore of east Hokkaido in winter provides the sea with rich nutrition, which nurtures tremendous amounts of planktons that cultivate marine creatures to be the best materials for nigiri-sushi.
Hot Spring
The last thing you cannot forget to number as a Hokkaido's gorgeous attraction is the abundance of unique hot spring resorts. At some luxurious hotels, rooms equipped with private hot-spring baths are available. Bathing in an open-air hot spring bath in a forest or at lakeside is superbly intriguing.
Everything is in Hokkaido
As introduced, the three pillars of adventure tourism: the nature, indigenous culture and attractive foods are all existing in Hokkaido.