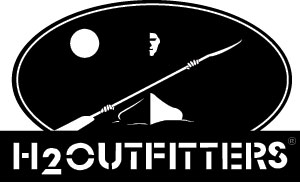 Imagine… an adventure that allows your clients to not only participate in a specific activity but to experience a total immersion into the wonder of new cultures on the day-to-day level. Our sea kayak adventures are not the typical stuck-in-your-kayak-all-day excursions. Our guides and instructors are known for "getting off the bus", seeing and experiencing all that a particular region has to offer. From the Grape Harvest Festival in Tuscany to a private tour of the oldest Buddhist temple in Japan, our sea kayak trips offer more than just a paddling experience. Our journeys take us to the Inland Sea of Japan, Italy's Tuscan Islands and Amalfi Coast, the West Fjords of Iceland, the rugged Northwest coastline of Ireland, the crystal clear waters of the Bahamian Exumas, and the vibrant coral reefs of Belize among others. Some of the best paddling we have encountered in the world is right in our backyard, along Maine's jagged shores in the northern New England region of the US.
For us, the waterways of the world were once routes of commerce and trade, where cultures converged to share knowledge and develop camaraderie to last a lifetime. We see the ATTA World Summit in much the same way, as a forum to exchange ideas, establish new relationships, and learn more about each other. Sharing cross-cultural experiences, providing superior service and safety, and offering our clients an adventure that is out of the ordinary, are the cornerstones of our commitment. We offer programs varying in length from one day to fourteen days for people of all ages, and are happy to customize trips for individuals or groups. Being a small company we have been involved in all aspects of the business since day one and feel strongly that our attention to the needs and safety of our clients and our commitment to leading our own trips have been instrumental in developing our loyal customer base.
H2Outfitters has been recognized as a pioneer in sea kayak instruction and trips in this country. Since 1982 we have trained and certified instructors all over the world to become better resources for the skills necessary for safe sea kayaking. Recognized by National Geographic Adventure magazine as "One of the World's Top Adventure Travel Companies", we continually strive to offer high quality and unique experiences that provide our clients, an "adventure of a lifetime". Right now we are seeking partners and networking opportunities with both inbound and outbound operators. We are presently looking at exploratory trips to Jordan, the Iberian Peninsula, Croatia and Montenegro, Turkey, Scotland, New Zealand and South America.
Products and/or Services
3-14 day Wilderness Camping Adventures
3-7 day Bed & Breakfast Adventures
7-14 day International Adventures
Sea Kayak Instructional Programming for all levels of paddlers
Sea Kayak Instructor Level Certification Programs and Guide training Courses
Primary Market – Audiences Served
North America
Individuals and groups, families, corporate outings