Ten-day polar voyage follows historic expedition in Canadian Arctic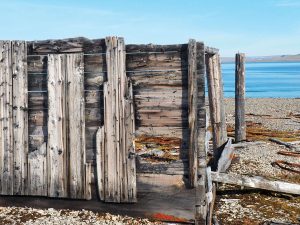 Adventure travel specialist Great Canadian Trails announces today the addition of an exciting, active polar itinerary in Nunavut beginning this summer. Retracing the 'lost expedition' of British Explorer John Franklin, the trip follows the route the two ships took in the mid-1880s in search of the fabled Northwest Passage.
"Adventure often has a personal meaning to each traveler and this trip delivers on multiple fronts," said Nathalie Gauthier, Manager of Great Canadian Trails. "Not only does it go places few have ever been, but also it appeals to both wildlife-lovers and people fascinated by early polar exploration."
The 129-men expedition departed England in 1845 and was never seen again. Not found until 2014 and 2016, the ships' long absence adds to the mystery of what really happened in the icy vastness of the Canadian arctic.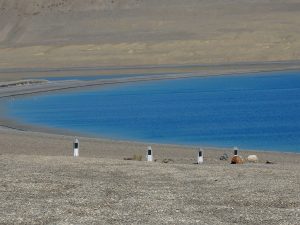 Among its many highlights, Pathways to Franklin includes:
Visiting the grave markers at Beechey Island on a remote, windswept beach where the expedition spent its last winter before disappearing.
Travelling near the HMS Erebus on Victory Point for a chance to witness abandoned lifeboats, skeletons, cutlery, buttons and pieces of metal.
Sailing through the Franklin Straight and into the Peel Sound, the heart of the Northwest Passage, only open to vessel navigation for a short period each year.
Visiting Resolute, a remote outpost above the Arctic Circle, named after the HMS Resolute, which was abandoned here while searching for the Franklin Expedition.
Heading towards the towering cliffs of Prince Leopold Island, one of the largest migratory sanctuaries in the world numbering several hundred thousands of birds.
Finding the historic site of Fort Ross on Somerset Island, a former fur-trading outpost, with fascinating archaeological sites telling the story of more than a thousand years of habitation by the Inuit and their predecessors.
On the cutting edge of adventure travel, Great Canadian Trails crafts creative itineraries that cater to the individual needs and styles of its travellers. For detailed information and bookings, visit http://www.greatcanadiantrails.com/.
Contributing members are responsible for the accuracy of content contributed to the Member News section of AdventureTravelNews.