Distribution campaign features custom digital content, global events, and multi-channel media promotion for the Salkantay Trek to Machu Picchu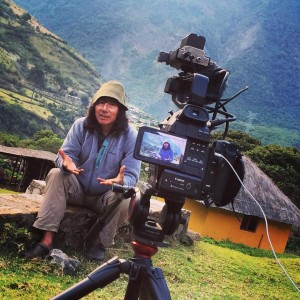 Kennebunkport, MAINE – GLP Films, an award-winning production and marketing company focused on travel trade storytelling, and Mountain Lodges of Peru, a leading family-owned, adventure travel company, have partnered on a new adventure travel film and marketing campaign.  The goal of the collaboration was to showcase Mountain Lodges of Peru's signature adventure product, the Salkantay Trek to Machu Picchu.  The project included the production of a new short-film and custom digital content to be marketed globally through a multi-channel distribution campaign. The film is available now at www.mountainlodgesofperu.com/salkantay/video.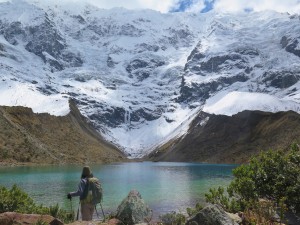 Mountain Lodges of Peru enlisted GLP Films to produce a series of custom content to support a new marketing campaign for the Salkantay Trek to Machu Picchu.  The campaign aims to reach trade and consumer audiences alike with content that excites the viewer through a strong emphasis on story and character.  The content includes a new short-film, a trailer, and additional digital content.  Filmed over just five days in late August 2015, the short-film spotlights an expert local guide and his connection to the Cusco region including the sacred Mt. Salkantay, reflecting Mountain Lodges of Peru's commitment to adventure travel and protecting cultural heritage and natural landscapes. The short-film is the centerpiece of a multi-channel distribution campaign, with promotional support from GLP Films' media partners (National Geographic, Travel & Leisure, and others).  Additionally, the short-film and digital content will be included in upcoming travel trade shows including ITB Berlin, the Boston Globe Travel Show, the Education Travel Conference, and numerous film festivals throughout 2016.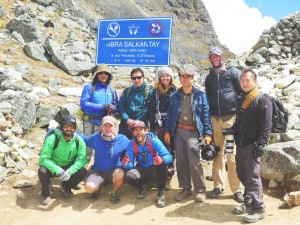 "We are excited to share this great new film in partnership with Mountain Lodges of Peru," said Rob Holmes, Chief Strategist at GLP Films. "We strongly believe in the power of digital content and character-driven authentic storytelling because it really resonates with the entire travel industry. Therefore, both companies are confident this film and the distribution strategy behind it will strengthen the Mountain Lodges brand, help them achieve key sales and marketing goals and further solidify their positioning as a true leader in responsible adventure travel."
"We wanted to capture the experience and emotion that comes with the Salkantay Trek," expressed Enrique Umbert Jr., General Manager of Mountain Lodges of Peru. "There is nothing like being surrounded by snow-capped peaks, incredible flora and fauna, and enriching culture and then returning to a warm and inviting home base where you can relax and share your day's stories with everyone. GLP was the best partner to narrate these stories in a visual and authentic way."
Contributing members are responsible for the accuracy of content contributed to the Member News section of AdventureTravelNews.