As we head into our tenth Adventure Travel World Summit, kicking off on October 20th with the Pre-Summit Adventures, we wanted to provide some tips and resources both for first-time attendees as well as returning delegates looking to maximize their return on the event. When we design and build our Summits, we're not looking to create another traditional "Trade Show," experience, but rather the preeminent space to network with adventure-based tour operators and media from around the world, a place to further your personal development and knowledge of the trends in adventure travel and help promote your company's adventure product to the adventure travel industry's influencers and decision-makers.
The Summit is traditionally a four-day conference that kicks off with a "Day of Adventure" and gives attendees the opportunity to casually connect/network with other delegates as well as experience the host destination. This year, the Summit is five days in length including an overnight FAM (2-Days of Adventure) for each delegate. The conference days following are jam-packed with educational sessions, inspirational speakers and networking events, two days of professional development and educational sessions, a small B2B marketplace, an updated, intensive MediaConnect session, and entertainment.
You can see the list of registered delegates on the Summit homepage, as well as a resource page of Traveler Information for your last minute travel questions about preparation, transport and practical info on things such as tipping and electrical outlets.
You can also download reports from past Summits that include attendees, programs, photos and short videos from each one. To follow along via social media, please connect with us on Facebook and Twitter and use the hashtags #2013ATWS and #Namibia across all sites.
Pre-Summit Preparation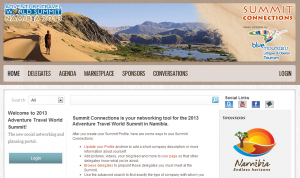 Explore Summit Connections, the online community of ATWS Delegates for this year's conference. Be sure to fill out your profile to represent your company and what you offer, as well well as use the system to research and send messages to other delegates in advance and request meetings. To schedule meetings, browse delegates  use the "send a message" or "schedule a meeting" link to send individuals a request (include time and place) to meet, such as the Reception Area or the Hotel Pool Area at the conference venue, etc. Go to the "Conversations" section to connect with with delegates on specific topics like room shares, post trips and Summit announcements. Summit Connections will remain active after the event to help you track down and reach out to your fellow attendees during your follow-up in months to come.
Attend the Summit Orientation webinar – Tune in on October 8th at 10am Pacific Daylight Time (if you cannot attend at this time, register anyway and you will receive a link to the recording afterwards). We'll cover topics from Marketplace and Peer-to-Peer Networking to frequently asked questions. There will be time for Q&A as well.
This ATTA webinar on "How to Create Travel Partnerships: Best Practices in Promoting Your Business" is a good resource for members to refresh when preparing for any trade show, not just the Summit.
Do some research on key contacts you're trying to schedule meetings with – this is especially important when pitching to media. Make sure you have a real understanding of the other person's organization, including recent news and projects. If you only get a few minutes with someone, you want to make sure you don't just give someone a generic pitch without understanding their needs and goals – without really knowing what they're working towards, your approach might be ineffective or even annoying, and you may lose the chance to build a productive relationship.
Utilize the MediaConnect resource pamphlet provided to Summit delegates this year. It provides in-depth information on pitching as well as insights into what each media delegate is looking for and how they prefer to be approached. A few research areas covered in the pamphlet:
Analyze the tone, type and structure of content they publish and make sure your pitch is appropriate to that
Make sure they have not recently covered anything similar to your pitch
Look online or inquire about their editorial calendar – they might be looking for stories as far ahead as January or spring, and they might post what thematic stories they're looking for. Magazines generally are working three to six months ahead and features may take even longer; printed news outlets need about a month. Online outlets can sometimes accommodate more immediate stories but flexibility varies.
While at the Summit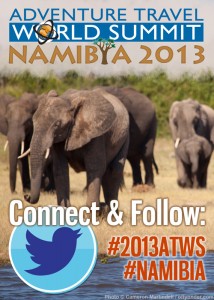 Attend the sessions and participate actively. It can be tempting to skip sessions to try and track people down or hold meetings. This year, more opportunities than ever for collaborative interaction and networking have been provided within the structure of scheduled sessions and events, including a new Peer-to-Peer exchange where delegates will actively discuss key topics in facilitated affinity groups.  Additionally, we've brought experts and industry and thought leaders from all over the globe and from varied backgrounds to provide you with inspiration, case studies and best practices, and practical knowledge to apply to your business.
Write down action points to take home, whenever you learn or hear something in the sessions, keynotes and networking events that is applicable to your business. Make the notes detailed – you may think you'll remember the context of an idea but it often fades away after all the Summit stimulus and travel home.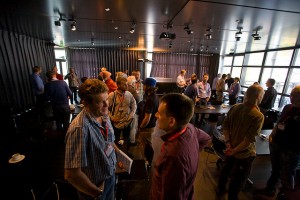 Don't forget your business cards! Take notes on those you receive to remind you about your conversations with people and what you planned to follow up with. Consider taking time each day to do your email follow-up on the go while your memory is fresh.
Check your Summit Connections messages regularly in case someone contacts you there with a request or change in meeting plans – you don't want to miss it because you forgot to log in.
Post-Summit
Follow Up! Every year we see that the people who get the most out of the event, and come back to us with stories of new business partners and projects, are the same ones who follow through with connecting with those they've met and staying in touch until something gets accomplished. Consider using a calendar tool to remind you to put some time into fostering those new relationships you built at the event.
Assign yourself time to implement your actionable items list – again, use a calendar to block off time every month or so to revisit what you learned, assess how well you're applying it and modify as needed. Avoid the "I've been meaning to…" trap.
Utilize your other ATTA membership tools. The members who gain the most benefit from the Summit and ATTA membership are those who engage year-round. They use the HUB to meet and stay in touch with industry contacts, read updates and access the research and webinar libraries we've provided. They also attend AdventureConnect events in their areas, and scan AdventureTravelNews (ATN) and ATN NOW for trends, industry updates, and the trade announcements from their peers. You can keep tabs on what global shows, meetings and events the ATTA has representatives and speakers attending year-round at ATTA on the Road.
Summit Experts Sound Off…
We polled our resident Summit experts – members of the ATTA community who have attended eight Summits or more – for their best advice on how to make the event personally as successful as possible. Here was their advice:

Peter Grubb, Founder & President, ROW Adventures
"ATWS is a stimulating combination of both the familiar and the new! I find the trick is finding a balance between connecting with my friends and people I already know, and still having time to meet new people. I try my best to look for new faces and reach out. Be bold and say hello! Your Summit will be richer if you do. Ask questions and if there isn't a good match, politely move on. When you do connect, and find someone of interest, then be sure to follow up after the Summit. This is a place for business, but also creating friendship."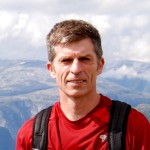 Eric Brodnax, Executive Vice President, Digital Products, National Geographic
"For me, the greatest value of the Summit is in two things.  First, the people you meet and the long lasting relationships that often result.  Second, is the ability to quickly get a sense of trends and changes that are occurring in our industry. But for both of these you need to plunge in, meet new people and attend the both the formal sessions and informal networking opportunities that abound."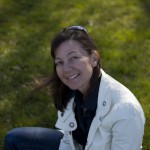 Trish Sare, Founder & Director, BikeHike Adventures
"The networking aspect of the ATWS is one of my most valued reasons for attending the Summit. I urge the new attendees to try to meet as many people as they can by stepping out of their comfort zones and sitting beside people that they don't know during the seminars and at mealtime. It's comfortable to spend time with those who shared the Pre-Summit adventures but there will be far more to gain from the Summit if more relationships can be built.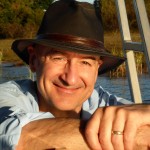 Kurt Kutay, President, Wildland Adventures
"Every time I attend the Summit I'm inspired and informed not only by the expert speakers and working sessions, but equally by the open collaboration and discussions with peers from around the world. ATWS has evolved to provide so much value at one time in one place: a conference to gain new strategies and tactics for our own business success while fostering global development of the adventure travel industry, a trade show to find new suppliers and meet up with existing partners, an opportunity to experience a new destination, and it has become my favorite professional gathering to re-connect with an incredible community of friends who share the joy of living a life of adventure! The ATTA is a powerful network from local guides and communities who host our trips in far-flung places, the globally conscious travelers we send around the world, the multilevel chain of suppliers, professionals and educators in adventure travel and ecotourism, reaching up to the highest positions of government and international organizations, the Summit is an influential gathering of global activists who are changing the world."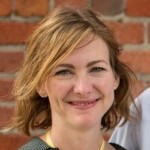 Christina Beckmann, Director, AdventureEDU and Research, Adventure Travel Trade Association; Formerly of Vital Wave Consulting
"To get the most out of the Summit, it's a good idea to go with an idea of what you'd like to accomplish, for example, maybe it would be 'meet at least three new possible international partners' or 'gain three new marketing strategies for my business' and then keep track of how you spend your time to make sure you're accomplishing what you need to make the trip and expense worth it. My second piece of advice could be seen to contradict my first and that is, don't be so stuck in the agenda you set up for yourself that you miss unexpected opportunities to learn something brand new or build a relationship with someone you hadn't considered before. Keep an open mind and have a great time. Sometimes not having agenda is the best way to discover and make the most of all that is available. Make sure to attend keynote speakers and presentations, they're usually terrific. Enjoy the parties but pace yourself and try to come home early enough so that your mind is not in a fog the next day!"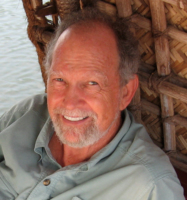 Richard Weiss, Director, AdventureEDU, President, Strategic Travel Consulting.
"If I have learned one thing from all my experiences at the Summits, it's that being proactive yields the best results. Don't wait for the Summit to come to you; you go to the Summit. Everyone is extremely welcoming and delighted to meet new people, no matter where they come from, how big their company or destination, or how long they've been in business. While it is true that the Summit can be a time to reconnect with old friends and colleagues, it is also a time to make new ones and welcome people into the business. If you see someone you'd like to speak with, don't be shy. The only regrets I ever hear are the ones that begin, 'I wish I had…'"
Bryan Kinkade, Associate Publisher, AFAR Magazine
"The ATWS is unlike any other industry gathering you'll ever attend – a real renewal and reflection of what's next in the travel industry.  To get the most of the experience, leave your canned sales pitches or preconceived notions of trade shows behind, and come to Namibia with an open mind and collaborative approach, and be prepared to get your feet wet (literally!). "