Special Gear Review by Cameron Martindell/offyonder.com
Now that you've got the right clothing to go adventuring in Namibia (see story here) you're ready to get out there and take some photos because the Pre Summit Adventures and the Days Of Adventure in Namibia will be ripe with photo opportunities. We'll work our way from the smallest and easiest cameras to use and take along to the big professional DSLR kits. Feel free to scroll to whatever kind of shooter you are (or want to be).
Smartphone Shooters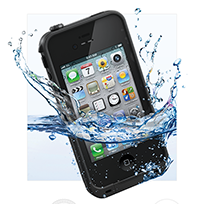 Not everyone is going to be taking a big DSLR (though we'll talk about those later) so how do you make the most of the camera you already have, namely, your phone? The first concern people have is exposing their phone to the elements and in Namibia's case that's dust and sand. While many cases will certainly offer some protection only a few will offer total protection. As an iPhone user, my favorite and go-to case is the LifeProof Case (lifeproof.com). This is a totally water and dust proof case with impact resistance. We took safaris by land and sea so the comprehensive protection was much appreciated. If you're an iPad user, LifeProof makes a bomber waterproof case for that as well.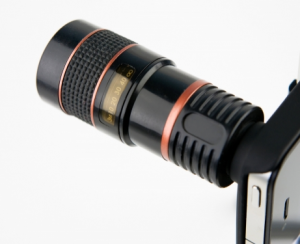 If you're looking to get more out of your phone because those critters tend to be a little small in the photo (or fuzzy if you use the digital zoom) you can get some add-on lenses for your camera phone. Check out photojojo.com where they have a whole range of lenses to augment your camera phone including iPhone and Android models. Ironically, these do not work with the LifeProof case, so you'll have to expose your phone to the elements for a moment while you attach the lens and set up your shot.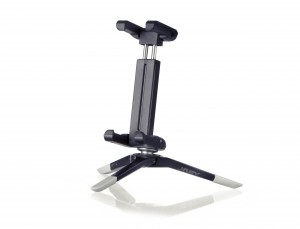 Annoying though they are, tripods are important part of any photography kit, especially when you're shooting through a long lens. Joby (joby.com) has a number of great tripod solutions for your smartphone including some that fit into your pocket. They also work with most phone cases so you needn't risk getting your phone naked. I always carry their Gorilla Pod for my DSLR along with my full size tripod (see below).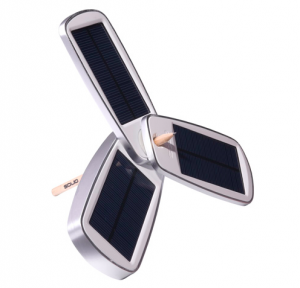 As a final note on shooting with your smartphone, you might want to tote along some extra power to keep your device charged up while on the go. Most smartphones have a battery capacity of 1300-1700 mAh (milliamp hours). Keep this in mind as you look at various battery packs. Some of my favorites include products from Eton (etoncorp.com), Goal Zero (goalzero.com), Waka Waka Power (us.waka-waka.com), Power Traveler (powertraveller.com) and Solio (solio.com).
Action Cameras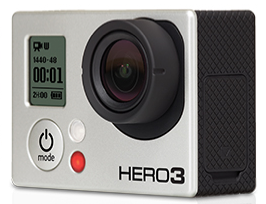 If you have an action camera or are thinking of buying one, be sure to note that most of these are designed with wide angle lenses making them pretty bad for wildlife photography, unless you find a way to strap one to a lion. They are excellent for landscapes and for being mounted on moving objects like your body, bike or a pole to get a really unique perspective. They're also great for photographing (or taking video of) anything that's close to you, ie within an arm's length or two. But if you're itching to have an excuse to buy one the GoPro Hero3 (gopro.com) is the most versatile of the ones I've used. With a separate waterproof casing, optional LCD viewfinder back and wide range of mounting options, you can use the Hero3 as an action sports camera or as a standard handheld ultra-ultracompact. There are three versions of the Hero3: Black, Silver and White. Have a good look at the specs of each to get the right one for how you plan to use it.
Ultracompact Cameras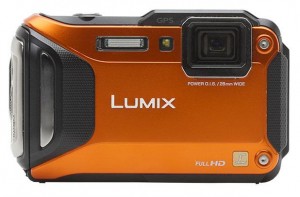 This is the category that balances features with convenience. While the various corners of Namibia are not particularly wet, they can be dusty and rough. For that reason I would recommend a rugged camera like the Panasonic Lumix DMC-TS5 (panasonic.com). Waterproof and shockproof from 2m, this camera shoots huge 16.1 megapixel images, has a large LCD screen on the back, a viewfinder and a 4.6x (the equivalent of a F3.3-F5.9/28-128mm) zoom lens. For more zoom power to get great shots of elephants and lions consider the Nikon Coolpix S6400 (nikon.com). This 16 megapixel camera won't do well if it gets wet but it does have a 12x optical zoom equivalent to a F3.1-F6.5/25-300mm lens. Remember, when pushing out to that 300mm level zoom (especially at F6.5) you'll want a tripod to keep your images crisp.
Compact Cameras & Bridge DSLR's
For killer zoom without breaking the bank by investing in a full DSLR system, the Sony Cyber-shot DSC-HX50V (sony.com) sports a 30x zoom (eqv 24-720mm / no F-stop value listed) lens to really get you in there. Slightly larger and shaped like a small DSLR the 26x zoom (eqv F2.8-F5.0/26-676mm) equipped Olympus SP-590 UZ (olympus.com) will feel more substantial in you hands and does better in low light situations (again, tripod).
Big Boys – DSLR's
If you're going to go big then remember this involves a whole new category of accessories and logistics to make it all work. Assuming you already have a DSLR you want to bring, below is the kit I took to help manage and use that DSLR while in Namibia. If you want to buy a DSLR, I'll suggest you do lots of research. One of my favorite sites for any camera purchase is dpreview.com.
Since I was shooting for the ATTA and not just for myself, I brought two DSLR bodies and two lenses. To get close-up shots of the animals, the Canon EF 100-400 f/4.5-5.6L IS (or Nikon eqv) was a dream. And for landscape and portrait work my trusty EF 16-35 f/2.8L II. This did leave a bit of a gap in my mid range and in October I'll figure out how to fit in a EF 24-70mm f/2.8L II as well.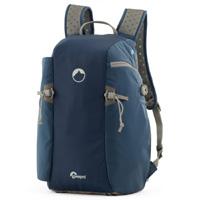 To get everything there and for shooting on the go I was really happy with the Lowepro Flipside AW (lowepro.com) pack. It held all the camera gear mentioned above plus the various chargers, lens cleaners, memory cards and other accessories without looking like a camera pack, save the Lowepro logo (when I didn't have a tripod strapped on). Speaking of tripods, the Slik Pro 814CF II (slik.com) with a Manfrotto 322RC2 (manfrotto.us) ball-joint head has been my go to full size travel tripod. The tripod is made of carbon fiber so it's light and easy to deploy. The Flipside has one of the best tripod carrying systems I've used on a pack. The 322RC2 is not the best head for video, but it's great for stills. The Flipside also has a side pouch for a 3L hydration bladder. This is key for Namibia where you need to be drinking plenty of water while on the go. Finally, the Flipside gets its name from being able to flip around, leaving your waist belt connected, from your back to your front like a massive fanny-pack. It opens from the backside so your kit sits before you as if it were on a table. This system worked great without the weight of a tripod strapped to the pack and required some adjusting with a tripod. Also, if you do end up taking your pack off and setting it down, only the front will get dirty, not the side against your back. Check out the other great features via their website above.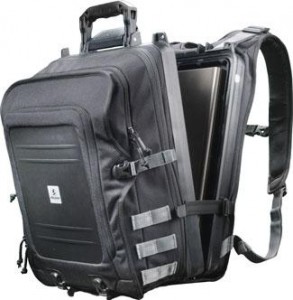 The other pack I had along was the first in a series of bomber laptop packs from Pelican Pro Gear (pelicanprogear.com). When I went to Namibia in February they only had the U100 Urban Elete Laptop Backpack on the market. Since then they have exploded with variations. As you would expect the U100 is a backpack with a watertight and crush-proof hard shell compartment for your laptop. The rest of the 16L pack is made of durable ballistic nylon fabric like many other packs. This became my mobile office and carried my laptop and office accessories. Granted, with a hard shell laptop compartment this pack is on the bulky side and has a Special Forces feel. But I knew when I had to gate check a bag, I opted and totally trusted, for this to go in the belly of the small plane we took to the Caprivi. My camera gear in the Flipside was my only carry-on allowed. I really only had one problem with this pack. The crush-proof laptop compartment was way too big for my (yes, old) 15" black MacBook and the pack only came with 4 one-inch-square adhesive pads to help the fit. It would have fit better if I had put my laptop in a neoprene sleeve, which to me defeats the purpose. As far as photography goes, Pelican Pro Gear has made some photo specific packs. The S130 and S115 have a classic Pelican Case for your laptop and a soft storage (not crushproof and watertight) compartments for some camera gear. The U160 has the crush-proof and watertight compartment for camera gear but not for a laptop. My ideal would be to blend the two. I would like to see a pack like the U100 that has the crush-proof compartment for a laptop then separately have a crush-proof compartment that the Flipside fits into… but that dream, along with more DSLR accessories, will require a whole separate write-up. Stay tuned.