Indonesia, Ecuador, Morocco, Turkey and Rwanda set to grow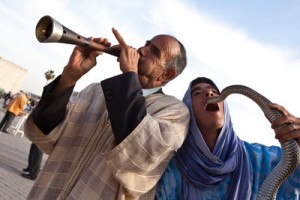 G Adventures has gazed into its crystal globe to pick its five hottest destination travel trends for US travelers in 2014. Looking at growth figures, demand and market trends, theleading small group adventure tour operator has identified Indonesia, Ecuador, Morocco, Turkey, and Rwanda as places that will draw travelers looking for exciting new experiences next year.
Indonesia – Indonesia has seen solid growth for travelers looking to venture beyond Bali. G Adventures has doubled departures on existing trips and launched seven new trips in Indonesia for 2014, including Classic trip Best of Java, priced from $1149*pp for a nine-day trip from Jakarta to Sanur.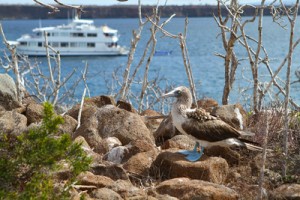 Ecuador – G Adventures has seen a 53% increase in growth year-on-year for mainland trips in Ecuador, a country often overshadowed by its own Galapagos Islands. G Adventures increased its capacity in the Galapagos in 2013, but in 2014 it turns its focus to mainland trips, following the huge success of its Local Living: Ecuador Amazon Jungle trip in 2013. New trips for 2014 include the Comfort trip Ecuador Amazon, Hot Springs & Volcanoes which is priced from $1999*pp for a nine-day trip, Quito return.
Morocco – G Adventures has experienced a 159% increase in trips to Morocco in 2013 year-to-date and is predicting to double growth yet again in 2014. As well as increasing departures it has introduced new trips such as Comfort trip Morocco, Sahara and Beyond, priced from $2599* pp for a 15-day trip from Casablanca to Marrakech.
Turkey – Turkey has emerged another solid alternative for travelers looking for culture and sun in the wake of the troubles in the Middle East, and its government has ambitious tourist targets in the build-up to the celebration of 100 years of the Republic in 2023. G Adventures is reporting a 42% increase year-on-year for travelers to Turkey and as a result the operator has introduced four new Turkish trips for 2014, including Sailing Turkey – Fetihye to Bodrum, where travelers can sail the Turkish Riviera as a new way of seeing an old place ($1899* pp).
Rwanda – Re-emerging destination Rwanda has been given a helping hand with the introduction of an East Africa cross-border visa for travel to Rwanda, Kenya and Uganda, making it possible for visitors to travel to all three countries on one visa. The joint visa costs USD$100 andwill be launched on January 1, 2014. To coincide, G Adventures has launched its first-ever trip to Rwanda. The nine-day Rwanda and Uganda Gorilla andChimp Adventure is priced from $4999* pp including permits for gorilla, monkey and chimpanzee treks, and all national park fees.
Contributing members are responsible for the accuracy of content contributed to the Member News section of AdventureTravelNews.