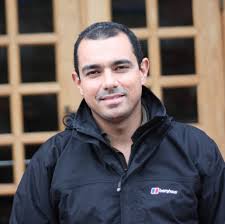 Quito, ECUADOR – In the middle of this lovely summer, here's some news from Ecuador where the days neither lengthen nor shorten, the topography is spectacular and the people are genuinely warm and hospitable.
Tropic has been invited by the Zeitz Foundation to present information to a newsletter published by the foundation's Long Run Initiative. The topic is Tropic's newest, sustainable ecosystem management project which aims to achieve sustainability through a balance of conservation, community, culture and commerce.
This project was first launched in the Galapagos in late 2013.
It has become the first community-based tourism initiative to be established in the Galapagos Islands. Floreana Island's 100 residents have never truly enjoyed tourism's benefits. The goal is to protect the island's resources and lifestyle by the development of sustainable tourism without allowing visitors to negatively alter the island's character. Using Tropic's Huaorani Ecolodge experience as a model, the goal is to build program, operational and organizational capacities with the local community to position Floreana Island as the ecotourism destination in the Galapagos. This could become a new sustainable tourism model for the entire world to embrace.

Floreana Island is famous for Post Office Bay and beautiful beaches with cavorting sea lions. Its residents, most of whom live near Floreana Lava Lodge, don't interact with or benefit from the constant tourism stream visiting Post Office Bay on the far side of the island.
Recently, the Galapagos National Park has permitted Floreana Island residents to offer multi-hour organized hikes to Post Office Bay and to offer rentals of kayaking and snorkeling equipment at the Bay. There is also potential for food purveyors. These product offerings would serve Tropic's new land-based camping tours (and potentially boat-based tours), enabling them to become the first travel company to offer a community tourism product in the Galapagos and to benefit locals as never before.
They anticipate launching these programs early in 2015. For this important community tourism start-up, Tropic and Waponi (the project incubator) will provide technical and financial support for volunteers from the University of Exeter (UK) Business School. Two volunteer MBA students from Exeter are spending three months on Floreana Island establishing parameters for the operation, developing product, training and defining a proposed commercial strategy.
Both interns share the goal of learning how to create programs beyond mass tourism that accomplish sustainability along with a fair distribution of benefits that come from tourism. They see Floreana as the perfect learning field for studying how to accomplish a community-based tourism enterprise.
In addition to this project, Floreana Lava Lodge has been on a fast track recently with
TripAdvisor Accolades: Floreana Lava Lodge has just received a Certificate of Excellence from TripAdvisor.
A Documentary — "The Galapagos Affair: Satan Came to Eden": Geller/Goldfine Productions out of San Francisco brought their documentary of Floreana's earliest residents to the island this spring for a special screening. The film is now showing in theaters across the US.  The research, documents and all the information they unearthed provide a real treasure.
Media attending the following upcoming conferences are welcome to meet with Tropic founder Jascivan Carvalho: Travel Mart Latin America Sept. 17, 18 and 19 in Salta, Argentina; the Adventure Travel World Summit Oct. 6, 7, 8 and 9 in Killarney, Ireland; or PURE Nov. 10, 11, 12 and 13 in Marrakesh, Morocco.
Contributing members are responsible for the accuracy of content contributed to the Member News section of AdventureTravelNews.