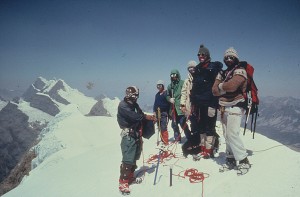 Explorandes turns 40 years next week. On April 15th 1975 Explorandes was established as a pioneer of Adventure Travel in the Andes. On Saturday 18th April there is cause for celebration. With the presence of partners, suppliers and colleagues as well as the team and their families, an event will be held on the shores of Lake Piuray near the village of Chinchero, Cusco.
The anniversary arrives after having received the "World's Leading Green Tour Operator" award from the World Tourism Awards (WTA) for two years in a row, and having obtained recognition of sustainability from Rainforest Alliance Verified and ISO 14001 over the last decade, aside from other nominations and awards over the years.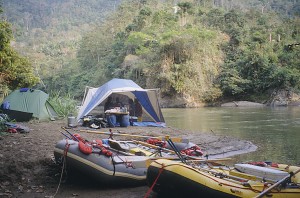 But all these acknowledgements do not come by chance-the search for adventures began in 1975 when ancient trails and white-water rivers were explored and trekking and rafting itineraries were first put-together on the Inca Trail and the Urubamba River. Later new treks were developed in the areas between Puno and Cusco including mountain ranges such as the Cordillera Vilcabamba, Vilcanota, Carabaya and later the Blanca and Huayhuash in the North. Archaeological sites such as Huchuy Qosqo, Choquequirao and Espiritu Pampa among other smaller sites, were opened up to tourism in these early days.
"When we first started our adventure travel company, my colleagues in tourism did not think this segment had a future since it was non-existent at the time, except for the occasional backpackers.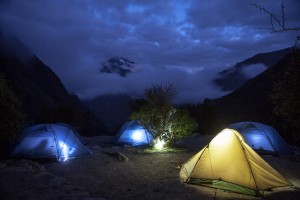 However now, as we look at tourism research papers, we find that over 60% of visitors to Peru come for active holidays to hike, trek, bike or raft. After 40 years in activity we are proud to have been pioneers in the Andes – uncovering trails and exploring archeological sites and natural wonders that have now become icons or are well travelled routes that are popular for adventures" Alfredo Ferreyros, founder of the company, tells us.
Expeditions and travels to these areas have always gone hand in-hand with a deep respect for socio-cultural diversity and the environmental impacts. Explorandes sees in the landscapes, the footprints of human occupation, and the adaptive capability by flora and fauna, including human populations, that have over centuries and millennia taken a foothold in the back country with varying climates and ecological zones. This diversity is what makes Peru what it is, an authentic destination.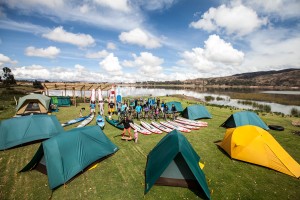 "It is a strength of Explorandes to have grown and adapted over the years to the changing tendencies in the growing adventure travel market where many pioneering companies world-wide have changed ownership and our company remains as a family run concern. We offer new and innovative products to our visitors according to specific requests from our partners, having them live and participate in life-changing experiences adapted to the comfort levels and needs of the modern day traveller. We are proud to still be working with partner companies we have worked since the early days, since our point of view is that they are not our clients but our partners", says Franco Negri, General Manager of Explorandes.
In 40 years the passion for adventure and exploration is still there – plenty of reasons to celebrate this anniversary.
Contributing members are responsible for the accuracy of content contributed to the Member News section of AdventureTravelNews.