Washington, DC – The Ecotourism and Sustainable Tourism Conference (ESTC), being held this year in Monterey, California, USA, from September 17th-19th, 2012, features a one-of-a-kind opportunity to be part of sustainability leaders from around the world, including featured keynote presenters: Sydney Allicock, Executive Director, Surama Eco-Tourism (Guyana), Trip Van Noppen, President, Earthjustice (USA), and Amy Carter-James, Co-Founder, Guludo Beach Lodge and Nema Foundation (Mozambique).
"By bringing together industry professionals and community stakeholders from around the world, the ESTC helps strengthen opportunities to learn from experienced ambassadors working directly with communities and conservation programs" says Dr. Kelly Bricker, Chair, The International Ecotourism Society (TIES). "We are honored to welcome our distinguished keynote speakers, who will highlight challenges and innovative solutions through their case study presentations, best practice examples, and discussion that support sustainable development of tourism."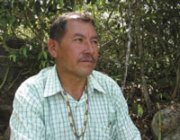 Sydney Allicock
is widely recognized as a pioneer of community-based tourism in the South American country of Guyana. The sustainable tourism project that he has led in the Surama community, which now generates over 60 per cent of its income through tourism, is considered a model for development of the country's interior. Mr. Allicock has articulated and promoted a vision of indigenous rural community development based on communal effort, wise use of natural resources, traditional knowledge and social systems, and equitable partnership with outside agencies.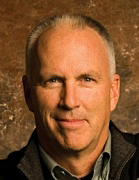 Donnell "Trip" Van Noppen
is the President of Earthjustice, the premier public interest environmental law firm in the United States. Both in private practice, Trip has handled a variety of environmental cases, and represented community groups, individuals, and labor unions, using the law to address the causes of environmental injustice, not only the consequences. As a recognized leader in his field, Trip seeks to work with a long-term vision to tackle the causes of environmental degradation through the strategies that will be most effective.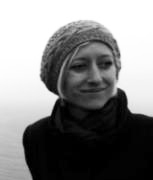 Amy Carter-James
is a social entrepreneur who seeks to find innovative, grass-root solutions to lift communities out of poverty. With her husband, Neal, she co-founded a cutting edge social enterprise, Guludo Beach Lodge, and its charitable foundation, NEMA, which is fast becoming an international model on using tourism to empower communities. Guludo has received the Tourism for Tomorrow Award (2011), Conde Nast Traveler World Savers Award (2010) and Virgin Holidays Responsible Tourism Award (2009), to name a few.
A leading industry conference focusing on solutions and opportunities for making tourism more sustainable, the ESTC is organized by TIES, in partnerships with Visit California and Monterey County Convention & Visitors Bureau.
The ESTC12 conference program, attendee profile, destination information and registration details are available at: http://www.ecotourismconference.org.