Extreme climbers, global adventurers and inspiring films form best line up yet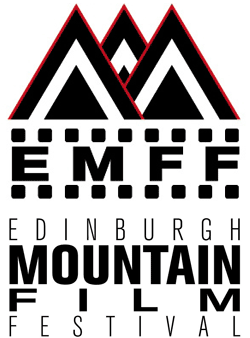 The 7th Edinburgh Mountain Film Festival runs 16-18 October 2009 at George Square Lecture Theatre in Edinburgh. As always, it promises to be a weekend packed full of inspiration and entertainment, with an impressive diversity of speakers and a selection of films delivering lots of high drama and painful wipeouts! The EMFF has built a reputation as a fun, lively and inspiring event and this year looks set to continue that trend.
Highlights will include a lecture by madcap American climber Timmy O'Neill – known for scaling towering cliffs and high rise buildings, often without the security of a rope. Top Scottish climbers Dave MacLeod and Gary Latter provide home-grown inspiration and the line up is completed by global adventurers Patrick Winterton (who recently sea kayaked from Scotland to the Faroe Islands) and Katie-Jane Cooper & Tarka L'Herpiniere (the first people to trek the entire 4,500km distance of the Great Wall of China).
Meanwhile, the standard of films is set to be higher than ever. Most mountain sports are represented, including climbing, snowsports, BASE-Jumping, mountain culture and epic journeys. Some of the more extreme action includes a solo ascent of the North Face of the Eiger, protected only by a base-jumping pack, paragliding stunts more wild than you can possibly imagine and seriously big drops in kayaks. Of course it's not all about the extreme and there are also superb films about expeditions to Greenland by kayak, climbing in South America, living in Antarctica, and much more.
The festival will also include a number of events throughout October, many of which are free. These include a mountain photography exhibition and several 'Adventure Taster Sessions' which give you the chance to try kayaking, skiing, boarding and climbing. Social climbers, meanwhile, can enjoy the social gatherings at the Pear Tree and at the EMFF party on the Saturday night.
The festival, which is staged in association with Tiso & Wilderness Journeys, will again be held at the George Square Lecture Theatre at Edinburgh University. Over 2,500 outdoor enthusiasts are expected to attend this year's event. These will include climbers, skiers, snowboarders, mountain bikers, walkers, as well many others who simply have an interest in travel and adventure.
Tickets and free programmes for the festival event will be available from Tiso stores and the Alien Rock climbing centres from 5th September.
For full details of the festival, see www.emff.co.uk
Event Details & Background:
The 7th Edinburgh Mountain Film Festival takes place from 16-18 October 2009. The festival is staged in the George Square Lecture Theatre at Edinburgh University.
Tickets cost from £5 – £10 and will be available from selected Tiso stores and the Alien Rock climbing centres from 5th September 2009.
The festival aims to promote mountain culture and provide a platform for adventure film-makers to showcase their work. In short, to entertain, enlighten and inspire. It also acts as a social gathering for Scotland's vibrant outdoor scene.
The festival features lectures by leading mountaineers, adventurers and explorers, many short films and various exhibitions. The full line-up of films will be released late August.
Previous speakers include Sir Chris Bonington, Doug Scott, Simon Yates, Mark Beaumont and Jamie Andrew, the Edinburgh mountaineer who suffered a quadruple amputation following an accident in the Alps.
The Edinburgh Mountain Film Festival was first held in 2003. Previous winners of the 'Best Film Award' are:

2003: 'Pushing Winter' – a snowboarding film by Paul Raistrick of Aviemore
2004: 'Never Say Nevis Again' – a kayaking film by Steve Rogers of Fort William
2005: 'Cano-Bagging' – a ski mountaineering film by Blair Aitken of Edinburgh
2006: 'E11' – a climbing film about Dave MacLeod's landmark route, Rhapsody
2007: 'Scottish Extremities' – a sea-kayaking adventure around Scotland
2008: 'Echo Wall' – Bafta-winning film about Dave MacLeod's climb on Ben Nevis

The major sponsors of the Edinburgh Mountain Film Festival 2009 are:

Tiso – Scotland's leading outdoor retail company (www.tiso.com )
Wilderness Journeys – Scotland's leading adventure travel company – (www.wildernessjourneys.com )
Mountain Equipment – a leading manufacturer of mountain clothing and gear
Wm Gore Ltd – Manufacturers of the Gore-tex fabric
EICA Ratho – Edinburgh International Climbing Arena

The festival is also sponsored by Wilderness Scotland, Chunky Monki, Alien Rock, Go Fast, Big Agnes, the John Muir Trust, Climb Magazine and Extreme DV. The festival is always keen to hear from companies or organisations who are interested in being a sponsor.
For further information, visuals, or to arrange interviews with any of the guest speakers, please contact Festival Director Stevie Christie:
Tel: 07919 818 901              Email: [email protected]
Contributing members are responsible for the accuracy of content contributed to the Member News section of AdventureTravelNews.