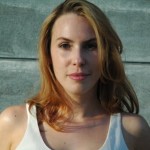 In the seminar titled Preparing for International Export Gustavo Timo (Sextante Consulting) and Christina Heyniger (Vital Wave Consulting) presented excerpts from the AdventureEDU program currently in development by the ATTA and UNWTO. A version of this presentation was first offered by Heyniger and Timo in a week long seminar in Saudi Arabia in May, 2012 to an audience of tour operators and policy makers from Saudi Arabia, Oman, Yemen, Morocco and Egypt.
Built around three core modules (Adventure Tourism Concepts; Policies, Standards and Management; and Product Development and Marketing), the session provided specific tactical information for an audience composed mostly of tour operators originating from both developed and regulated markets such as Scotland, and emerging markets such as Jordan.
Gustavo Timo noted "Standardization is one of the tools that has been successful in dealing with safety issues in a variety of human activities," and discussed standardization initiatives in Adventure Tourism which focus on:
•Guiding skills
•Procedures
•Safety management systems
•Equipment
Christina Heyniger offered a profile of North American travelers and recommendations for striking up partnerships with companies who serve this market while also suggesting to operators that they focus on regional markets as well. She urged small businesses in the audience to consider a mix of targeted customers: "Many companies are attracted to the idea of gaining North American and Western European travelers because they make up the majority of adventure travelers today, but converting regional customers to adventure travel may be easier than drawing long haul guests."
The ATTA will continue to work on the AdventureEDU program with its partners, and it will be part of the programming for the 2013 Adventure World Summit.