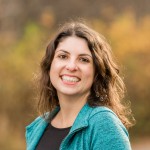 Written By:
Gabriella Stowell
In April 2016, ATTA's latest AdventureWeek took place in Bonito and Pantanal, Brazil. Since then much has happened as a result of the event and the destination continues to thrive. A few weeks ago, an example came across my inbox that I wanted to share with the adventure travel community as a continuing example of cross-border partnership development.
Corumbá, a gateway city to the Southern Pantanal in Brazil and situated on the border with Bolivia, approached me several months ago to help them connect with some of ATTA's members in Brazil, Bolivia, Paraguay and Chile. This resulted in Fundação de Turismo do Pantanal hosting 39 potential buyers to the region for a FAM trip during the 4th Encontro Turismo de Fronteira (Brazil-Bolivia Border Tourism Meeting) in Corumba in November.
The FAM trip participants had immersive adventure and cultural experiences much like those during the AdventureWeek in April: the Pantanal Cruise with JoiceTur, the historical downtown, the cultural ceremony of "bathing the saint", horseback riding, outstanding wildlife observation and unforgettable food.
One of ATTA's members in Brazil, Val Murray from Green Toad Bus that participated on the FAM and said, "Throughout this trip, we were exposed to the region's rich potential as an appealing destination for international visitors interested in combining Brazil & Bolivia as part of the same travel itinerary. Our agency left Corumba with fresh ideas for adding new travel packages to our product portfolio, which would highlight the region's natural wonders, cultural delights, and great facilities."
An ATTA member in Chile, Rodrigo Streitt from In2travel said, "It was four wonderful days! We experienced the flora and fauna of the place and met very cheerful and loving people. Coming to Brazil is always a great experience."
When I approached Turismo do Pantanal and asked for their comments on our partnership and success of these activities, Hélènemarie Dias Fernandes said, "ATTA played a key role in the evolution and visibility of the Corumbá as a tourism destination in 2016. I can summarize it in two major actions aimed at developing, promoting and commercialization of new tourism businesses for the international market.
The first action was AdventureWeek Brazil: Bonito and Pantanal which resulted, among other things, in great articles on the Pantanal region, (example: National Geographic article by Avery Stonich). Corumbá was then recognized as the "air hub and capital of the Pantanal culture" in Brazil. One of the main aspects that ATTA brought to us was the experience in the relationship with the international market, the unrestricted help with the final adjustments of the itinerary and the validation of the new tourism product presented, which was the river cruise in Pantanal for ecotourism and the Adventure tourism market.
The second action was the 4th Encontro Turismo de Fronteira when the ATTA positively incentivized their members to attend the FAM and demonstrated trust in Corumbá destination."
When managing the development of the AdventureWeek Brazil itinerary last year, I worked closely with our partners in Brazil – encouraging the creation of an itinerary that would showcase some of these hidden treasures in the country. As a Brazilian, former guide and former manager of a tour operation in Brazil, I knew that ATTA's members would embrace the options held in Brazil's Western region and, that it would spark innovative itinerary ideas.
The development of collaborations across borders directly aligns with ATTA's values. We believe cooperation is more productive than competition. Brazil is actively working on a strategy with ATTA to build on these successes. Look for more from us soon.
Read ATTA's interview of Embratur's Strategic Director and President Shannon Stowell's perspective from AdventureWeek Brazil in April. View AdventureWeek Brazil final storytelling videos.