You are invited to the free ATTA Destination Showcase Webinar series to Discover Chile from the Andes to the Pacific. During this ATTA-hosted webinar series — each session of which highlights a specific region in Chile — learn how solo travelers, families or groups of friends can all experience the country's vast diversity and how adventure travel suppliers and operators are innovating their products to meet new demands.
---
Chile Webinar #1
The Diversity of Aysén
Tuesday, July 9 8:00 AM PDT / 15:00 UTC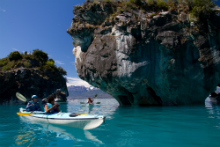 Discover the unique ecosystems, landscapes, climates, and biodiversity found only in southern Chile's Aysén region, including the steppe of the Patagonian pampas, evergreen forests, the Patagonian Andes, and a plethora of lakes, rivers, and fjords flowing from thousands of year's old glaciers. Visitors have access to a variety of lodging settings, including hotels, cabins, lodges, and camping areas as well as all the necessary services to ensure a calm, secure, and unforgettable experience.
---
Chile Webinar #2
Los Lagos: Lakes & Volcanoes
Tuesday, July 30 8:00 AM PDT // 15:00 UTC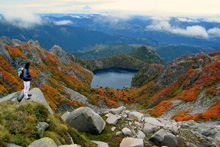 Witness the colorful waters and volcanic region of Los Lagos in southern Chile. Get off the beaten track and learn how local ancestral traditions survive, where a way of life that is deeply rooted in the land and the coast and the delicious food that comes from both still flourishes. The Los Lagos region is part of one of three pilot programs underway in Chile to create sustainable destinations through the Global Sustainable Tourism Council's (GSTC) Early Adopter Program.
---
Chile Webinar #3
Magallanes Region: Patagonia & Antarctica
Thursday, August 15 @ 8:00 AM PDT / 15:00 UTC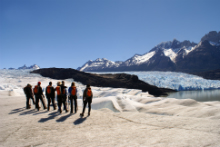 Experience the world's end — a land fragmented by channels, glaciers, mountains, plains and islands uniting the two biggest oceans on the planet by a mythical passage discovered in 1520, the Strait of Magellan. The Magallanes region offers wilderness adventures for beginners and experts alike. From Punta Arenas or Puerto Natales, experience Patagonian fjords, glaciers, mountain biking, mountaineering with or without specialized guides — and this unique territory of people formed by indigenous cultures and pioneer immigrants who exhibit proudly the sky, sea and land where Patagonia lives and Antarctica is born.
---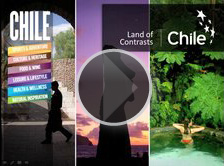 Missed our first Chile Webinar in the series? Watch Chile – The Land of Contrasts now on Vimeo.