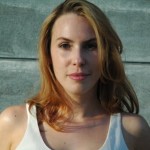 Two articles recently discussed the large but often unquantifiable role social media plays in booking travel, as well as innovations headed our way.
Reuters quoted the 2011 Euromonitor Report, saying  "Measuring the impact of social media advertising is difficult due to the impossibility to identify the impact of the different factors, and evaluation is often of a rather qualitative nature." Most subjects interviewed in the article hailed social media as an engagement tool but admitted it has yet to translate directly to bookings.
A new spate of social travel planning start-ups has been attempting to bridge this gap, by using social graphs to encourage people to plan trips through both their freinds' and strangers' online content and reviews:

According to Adam Medros, VP global product, TripAdvisor, "The wisdom of crowds remains invaluable but your friends' advice is an additional layer of highly personalised, relevant and trusted advice, and we think this will help travellers make even more informed decisions in planning the perfect trip."

William Bakker of Canadian marketing agency [said] "What we're seeing is a lot of experimentation and some scattered successes by a number of companies. Social Media is not a feature; it's a new way of doing business. This means it's a disruptor to most business models and taking it seriously will most likely require some risks to existing business models that most executives aren't willing to take at this point."
Read the entire article on Reuters.
Meanwhile, a Bloomberg Businessweek article contests these assertions, quoting a 2011 Expedia study that found consumer visiting a company's Facebook page were more likely to book with that company than if they had viewed their actual website.
Facebook linked 15.2 million visitors to hotel websites in 2010, a 35 percent jump from the prior year, according to a 2011 study by travel researcher PhoCusWright. Of that number, about 568,000 resulted in a booking—a conversion rate, in industry parlance, of almost 4 percent. That's higher than the conversion rate from travel review sites, says Douglas Quinby, a PhoCusWright senior director. "When we saw the results from the data, we kind of did a double take," he says.
Big news considering that almost 118 million Americans alone will research travel purchases online this year, up from 114.5 million in 2011; online bookings will jump from just over $100 billion to almost $120 – to the tune of 98 million bookings.
The Bloomberg article  also goes deeper describing the social travel planning phenomena that's beginning to pick up speed:
A slew of startups with names such as Trippy, Gtrot, Gogobot, and FlyMuch promise to take the guesswork out of vacation planning by mining information from Facebook, Foursquare, Twitter, and other social networks… First-time visitors to five-month-old Trippy are invited to sign in using their Facebook credentials and then are prompted to select a destination. The site combs data streams of relatives and friends to compile a list of recommended hotels and restaurants. "If I don't ask my friends, then I'm really left to go out there and seek out information that's really anonymous and maybe irrelevant," says founder J.R. Johnson.
For more info, read the entire article.