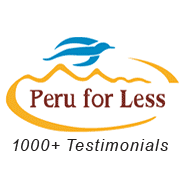 Three friends who took a four-month trip through the most remote parts of South America have produced a stunning film record of their travels.
Munich-based filmmakers Vincent Urban, Clemens Kruger and Stefan Templar, all 31 years old, set off on the journey equipped with little more than an old Land Rover and their cameras, documenting every step of their trip in the breathtaking travel film titled Untamed Winds.
Few words are spoken in the five-and-a-half minute film, but the cinematography and a haunting soundtrack evoke the spirit of freedom and adventure as they drive through draw-dropping landscapes – from the salt flats of Bolivia, to the waterfalls at Iguazu, past the glaciers of Argentinean Patagonia, to Tierra del Fuego at virtually the end of the earth.
"I hope the viewer is able to feel the time passing, the huge distances, the loneliness, and even the struggles of doing such a trip," Urban says. "It's not like Disneyland where you walk from one attraction to another. Every stage of the journey is an adventure, sometimes a challenge."
Untamed Winds is the second film installment by the trio. The first, the award-winning In South America, was released earlier this year, and further installments will follow.
The films, sponsored by travel agency Peru for Less, have attracted a cult following on Vimeo and YouTube, amassing more than 510,000 views and widespread acclaim.
Bernard Schelein, founder of Peru for Less, says that when traveling we should seek experiences that challenge our own imagination.
He added: "I chose to work with Vincent, Clemens, and Stefan because they believe that travel and film are art forms. I encouraged them to let their minds go and project their travel experience as a real art form. I think these videos go to the heart of what travel is all about, at a deep and emotional level."
In South America: Untamed Winds from Latin America For Less on Vimeo.
Contributing members are responsible for the accuracy of content contributed to the Member News section of AdventureTravelNews.