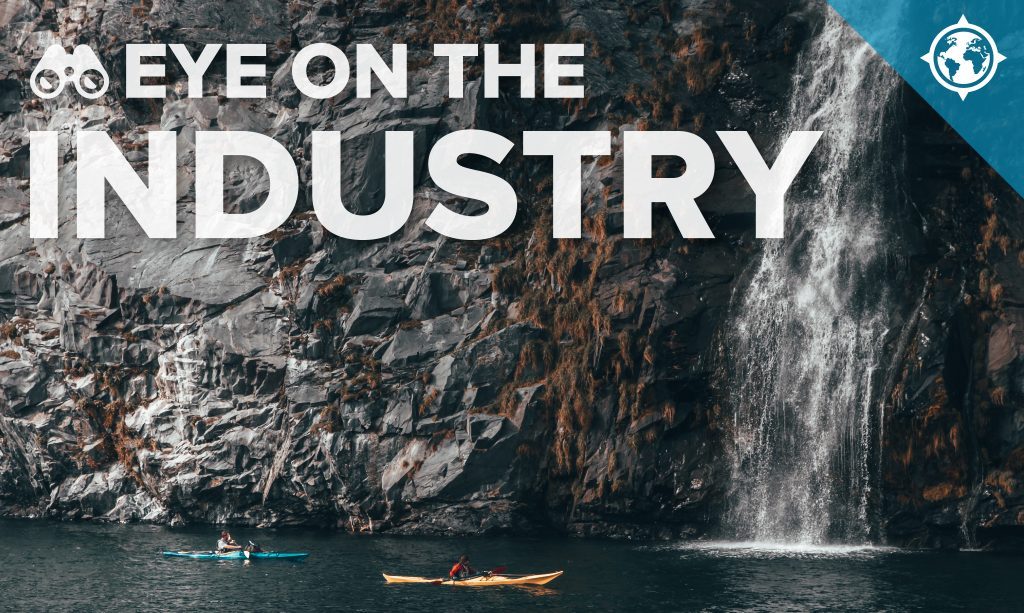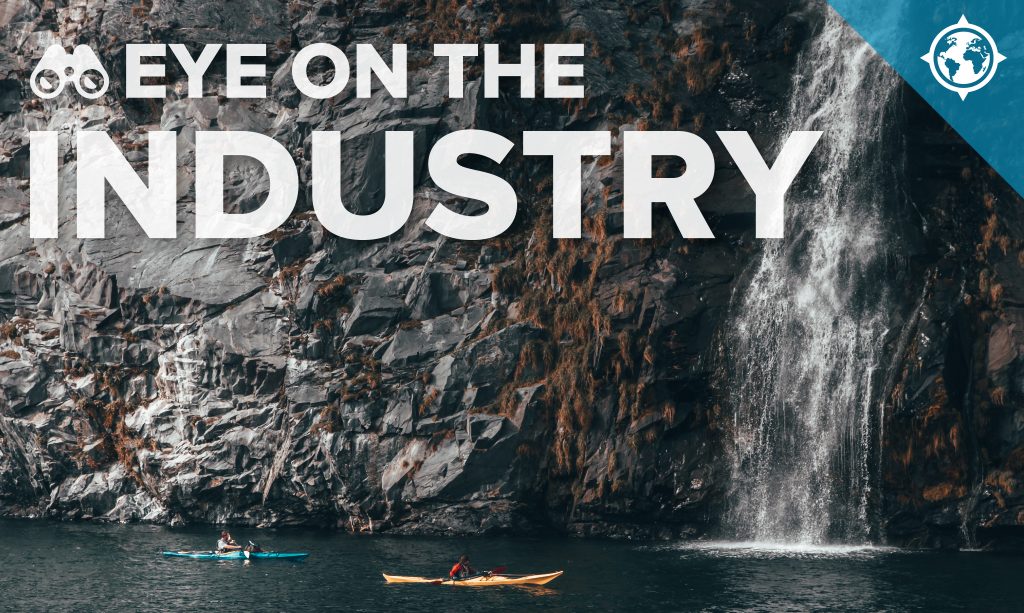 Adventure Travel Trade Association (ATTA) team members frequently share breaking news, helpful information, and trend highlights with each other. Below is a curated list of the industry news, global updates, and operational ideas we've been reading and discussing over the past several weeks that we think you'll also find informative, inspiring, and intriguing.
Industry News
Building Brand Loyalty Through Adventure (SNEWS) – An increasing number of outdoor-related companies are extending their brand reach with adventure trip offerings.
Brazil Wants to Double Its Visitors by 2022 But at What Cost? (Skift) – The South American country is relaxing visa requirements and increasing investment opportunities in a bid to lure more travelers.
How to Make Destinations More Sustainable: What DMOs Can Do Right Now (Sustainability Leaders Project) – From planning to implementation, more than a dozen travel industry leaders offer their insight on what destination marketing organizations can do to create more sustainable destinations.
The Environmental Impact of Caribbean Tourism Undermines Its Economic Benefit (Forbes) – Tourism-related activities like jet ski rides and golf courses result in a higher environmental cost from developing tourism than other sectors in the Caribbean.
Curious Where Social Media is Going? The Travel Industry Leads the Way (PhocusWire) – Niche communities, social customer service, and brand connectors are the latest social media trends in the travel industry.
Global Issues
The Sun Can Help Break Down Ocean Plastic, but There's a Catch (Popular Science) – A recent study found four kinds of post-consumer microplastics can dissolve into organic carbon.
Conserving Wildlife is Key to Tropical Forests' Carbon Storage, Study Finds (Mongabay) – Fruit-eating mammals are essential in seed dispersal, which is a key feature in making sure forests are diverse and healthy.
'Lobsters and Octopuses are Back': the Kenyan Women Leading a Reef Revival (The Guardian) – On Wasini Island, local women are helping restore a reef nearly destroyed by rising surface sea temperatures and overfishing.
Few Cities Considering Long-Term Risks of Climate Change, Report Says (Smart Cities Dive) – Even though more than 500 cities self-report changes due to climate change, few have put any plans in place to manage the consequences.
After the Climb: How New Tourism Opportunities Can Empower the Traditional Owners of Uluru (The Conversation) – The closure of Australia's popular tourism site signals an opportunity to interact with and learn from the country's Indigenous people.
Business Tips
Avoid Burnout Before You're Already Burned Out (New York Times) – Get enough sleep, invest in self-fulfillment activities, and modify your professional expectations to keep professional burnout at bay.
When It's OK to Trust Your Gut on a Big Decision (Harvard Business Review) – Leaning into intuition can be a good idea especially when further data gathering and analysis won't change a decision.
Six Ways to Grow Social Connections on the Job (Greater Good Magazine) – A new book offers several suggestions for people wanting to develop their professional relationships, including responding promptly, admitting to mistakes, and creating shared rituals.
Why You Actually Learn More From Successes Than Failures (World Economic Forum) – Even though people are told to learn from failure, studies show that failing doesn't make people feel good, so they are more likely to tune out.
A New Theory on How Moths Evolved into Butterflies is Also a Lesson in Career Changes (Quartz at Work) – Charting a path toward something new is an acceptable path in evolution and the workplace.
Read past edition of Eye on the Industry: