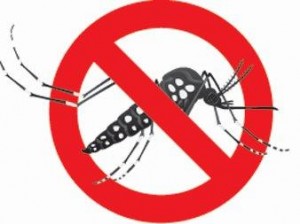 The country is holding a major national mobilization and counts on international efforts in coping with the disease
Brazil is fully committed to confront Aedes aegypti, the transmitter agent of the Zika virus, which is considered a global problem. The government set up an unprecedented task force, with financial, technological and scientific resources to prevent and combat the mosquito and the disease in the short, medium and long term. The budget for the project will reach BRL$ 1.87 billion in 2016 (almost US$ 500 million).
For tourists and travelers who are heading to regions affected by the Zika virus, basic precautions should be taken, as done anywhere else in the world. The World Health Organization (WHO) and the World Tourism Organization (WTO) do not recommend travel restrictions, besides special care for pregnant women, who should consult their doctor before traveling and take measures to reduce the presence of disease-transmitting mosquitoes. These measures include: keep doors and windows closed or use screens, wear pants and long sleeved shirts, and use repellents.
Embratur (the Brazilian Tourism Board) is in touch with operators and travel agents in more than 20 countries, through 13 Brazilian Tourism Offices (BTOs) abroad, and they are seeking reliable and updated information about trade behavior. The plan is to help travelers feel safe when coming to Brazil, a destination whose diversity attracts millions of foreigners every year.
Brazil is bringing together experts from different areas of medicine around the world to conduct research in the country. It is coordinating an international effort to combat Zika, starting with the mobilization of the Latin American and Caribbean countries and the partnership with the Government of the United States for vaccine production. There is constant dialogue with international agencies such as the Centers for Disease Control and Prevention (CDC).
The Brazilian government is working towards a safe and peaceful Rio 2016 Olympic and Paralympic Games, for athletes, technical staff and tourists. The measures taken by the 2016 Rio Committee, combined with national mobilization against mosquitoes, ensure the effective fight against breeding of Aedes aegypti in Rio de Janeiro, host of the competition, and throughout the country. In addition, the Olympic and Paralympic Games will take place during the Brazilian winter, which historically has low rainfall and thus minimizes the course of the disease.
Contributing members are responsible for the accuracy of content contributed to the Member News section of AdventureTravelNews.