By Christine Mackay, Co-Founder of Crooked Trails
I recently returned from leading nine people on a trip to Nepal. We were not there to trek, raft white water, ride elephants in Chitwan National Park or paraglide in Pokhara. Our mission was clear; to bear witness to the incredible work of Maiti Nepal (MN) in its fight against human trafficking. The issue of selling girls into sexual slavery is a hard one to face. It represents the worst of what human beings are capable of. I feared at the onset, it might be too difficult for my clients to handle, that the pain of understanding firsthand the inconceivable suffering these girls endure would be too much. This was not the case at all. Everyone returned inspired. How could that be?
Our goal was to get a firsthand look at what Maiti Nepal had been doing to combat human trafficking for the past 20 years and to better understand their successes and challenges.  We began with a visit to the main rehabilitation center in Kathmandu where rescued girls are brought for love, therapy, health care, education and skills-training. We were given a warm welcome by Sabine, one of the Directors and were shown a PowerPoint presentation. Photos of tortured girls and numbers of victims trafficked were shown in graphic detail. It was the harsh reality – they were holding no punches. MN conservatively estimates that 20,000 girls are trafficked each year to the brothels of India, mainly Mumbai – their average ages are from seven to seventeen. We were then given a tour of the peaceful and beautiful campus which houses over 500 young women and children. Down corridors and in the playground of the school, we heard the encouraging laughter of children. This is the center of MN's work and where its famous founder, and winner of the CNN Hero of the Year – Anuradha Koirala, resides.
To completely understand the comprehensive and far reaching fight MN conducts at the borders and in small villages across the country, I felt it was important that the group have a sense of what a typical Nepali village was like, so that they could understand where the trafficked girls are from. We spent three days living with Nepalese families, eating Dhal Bhat, helping with chores, sleeping in simple rustic conditions and using squatter toilets. The participants came to understand the deep joys and daily challenges of living as a subsistence farmer in Nepal. This was a deeply moving time for everyone as they became attached to their families, opened up and shared. Rhonda Weiler, a traveler from Colorado, USA, called it "A cultural journey that will stay with me for a lifetime."
Next, we flew to the border town of Bhairawa to visit a transit center/border post, a prevention school and the border crossing where trafficking survivors board each bus to look for girls who may be in the process of being trafficked. There are 24 open border crossings between Nepal and India and MN has staff at 11 of them. These formerly rescued girls are well trained, in uniform, and have the support of both Nepalese and Indian police who are familiar with the process which has been in operation for over 10 years. MN staff intercept on average 2800 girls a year at the intervention posts. If they had the funding to open interception posts on the final 13 border crossings they could potentially stop another 4200 girls from entering certain hell. It was humbling to know these former victims board each bus with impunity looking for what only they can truly recognize- a victim.  A supporter of MN told me he saw Anita board a bus and catch a trafficker and 3 girls. When exiting the bus she gave the thumbs up sign and when questioned how she knew the girls were being trafficked, she replied, "Did you see the way they walked? They have never worn shoes before." It takes one to know one.
The insanity of the border crossing was overwhelming with giant lorries slowly chugging along in queue to the crossing, hundreds of busses with thousands of people, rickshaws, people on bikes, in cars and on foot; all moving back and forth across the border. It was crystal clear to us how an open border between India and Nepal makes it all too easy for traffickers to move their victims into India. Staffing the remaining crossings remains a high priority for MN.
We also visited a border outpost staffed by young women who interview the girls who are applying for visas to the Gulf countries where slavery, sexual abuse and horrid working conditions are common. These girls are educated about their rights and taught what to do if they find themselves in unexpected circumstances.
Our final day was spent shadowing girls from a Prevention School as they headed out to a remote village to conduct their educational outreach work. About 20 of these brave girls walk from home to home in a different community each week talking to villagers about trafficking and finding out if girls were missing from their village. The day we were there, the girls spoke to at least 20 households, posted flyers and spoke to the local school children. We discovered that girls had been trafficked from that village.
My group had witnessed firsthand the brave work of former trafficking victims, and the dedicated staff of men and women working to fight sexual trafficking at each and every step of the way. It is estimated that to date, Maiti Nepal has rescued or prevented the trafficking of over 20,000 girls. This is why my clients were inspired and even hopeful. "I was amazed and so moved by the work they are doing in Nepal and so grateful I had the opportunity to see it firsthand," said Dian Vihn from Los Angeles.
Maiti Nepal's main challenge is funding. They know what they are doing and what works, they just need funding to make it happen. Every participant in our group raised a minimum of $500 that went directly to Maiti Nepal and many raised much more with a grand total of $7200.00 that was donated from this group alone. Many intend to do more fundraising in the first few months of 2014. This may be one of the most heinous crimes occurring today, yet turning one's back is not the answer. We can all learn from the work of Maiti Nepal to face the issue head on, one girl at a time, because each one counts.
"This is my third time traveling with Crooked Trails. The people and places I've encountered on my CT trips have left an imprint on my heart and mind; and I hope I have been able to return the favor if only a little."
~ Tracy Klinkroth, Seattle USA
Interested in supporting the work of Maiti Nepal? You can make donations at Friends of Maiti Nepal the non-profit arm registered in the US. Click here. In addition Crooked Trails will be running a program in late November of 2014 and we invite you to join us.
About Chris Mackay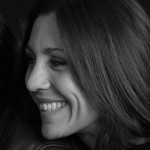 Chris Mackay has dedicated her life to working and volunteering in environmental education, outdoor recreation, community development and eco-tourism. She co-founded and directed Bearfoot Backpacker, offering outdoor educational excursions around Washington State. But her love of international travel and her concern about the negative effects of tourism on culture and environment, led her to co-found Crooked Trails- a non-profit community based travel organization in 1998.
Chris holds an MA in Natural Science Education and a BA in Geography and as well as a minor in Biology. Her love of nature and education is revealed in her career choices. Chris has worked with youth and adults, both in the formal and non-formal educational sector and has taught at all levels of school from elementary through university about the environment and tourism. Chris's ability to engage and impassion her audience has led to speaking engagements at clubs, international conferences, bookstores, universities and schools.
Chris resides in Seattle WA with her 8 year old daughter. The two of them travel together frequently.