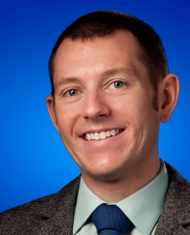 There is no better way to engage travelers in the dreaming and planning phases than by the sight, sound and motion of video. Travelers are consuming video content more than ever before, across multiple screens, and the number one video destination in the world is YouTube.com. In this ATTA Member webinar with Google/YouTube veteran Blake Twisselman, learn how to harness YouTube to get the most out of online video and get the attention of potential customers online:
What travelers look for in video
Which brands are doing it well (from no budget to high budget)
How to measure successful video campaigns
Guest Presenter Blake Twisselman:
Blake is an Account Executive on the Travel team at Google, and is a nine year Google veteran. Blake has spent the last five years working exclusively with travel clients, assisting them with paid search, display and video initiatives. He spent two of those years on the YouTube division within Google, devoted to a client group of airlines, hoteliers, car rental companies, and OTAs. Blake is an avid traveler – he has visited all 50 states, and recently returned from Belize – where he enjoyed a mix of Rainforest adventures and thawing out from this brutal Chicago winter.
ATTA Members, Click here to Register