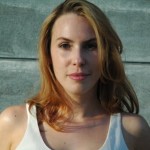 ATTA attended last week's Outdoor Retailer Winter Market show in Salt Lake City, Utah, where two ATTA staff walked nearly 50 miles total over four days to meet with more than 100 outdoor gear brands.
ATTA Director of Strategic Partnerships Liz Ferrin and Executive Director – North America & Oceania Chris Chesak each had 40+ pre-scheduled appointments, walked an average of 6.5 miles per day and connected with numerous outdoor gear brands and retailers at events.
The show, which attracts 16,000 of North America's best outdoor gear brands, retail buyers, media, athletes, nonprofits and others is where retailers make their product buys for the following season. Along with its sister show, Outdoor Retailer Summer Market, these shows have become the foci of the North American outdoor industry.
Noted Chesak, "It's a great show for us to come back to twice a year. Several key members of our team have deep roots in this show and it's really the place to come and meet with a broad array of outdoor companies; gear brands, retailers, media, associations and so many others. This show gives us the opportunity to sit and connect with many of our current partners, and also explain to new brands the benefits of working with the ATTA's 900-plus member companies."
Companies met with included venerable brands like Eddie Bauer, ExOfficio, Gore-Tex, Helly Hansen, Men's Journal, Smith Optics and Teva, as well as upstart brands such as Goal Zero, Peak Design, RootsRated.com and Yonder.It.
"Eagle Creek has been an ATTA partner for over 10 years, and it's great to meet with them at the OR show to brainstorm new collaborations," said Eagle Creek Marketing Director Veronica Cox. "The networking opportunities they generate are always very helpful and their marketing ideas are creative, often bringing together tour operators, brands and tourism boards for dynamic partnerships."
For the fifth straight show, ATTA teamed with National Geographic Traveler to host an AdventureConnect. The event, which was open to registered Outdoor Retailer attendees, as well as other travel trade in the region, welcomed more than 110 guests to the Keys on Main bar in downtown Salt Lake City.
When asked about trends noted at the show, the ATTA's team had a surprising answer.
"Even though this is a hard-core gear-head show that's traditionally full of talk of nothing but the latest and greatest technological innovations for outdoor gear, it was amazing to hear so many people talking about content," said Chesak. "It seems like everyone; brands, media and retailers alike, was talking about how to get more and better content."
ATTA will also attend the Outdoor Retailer Summer Market in August, which is also held in Salt Lake City.