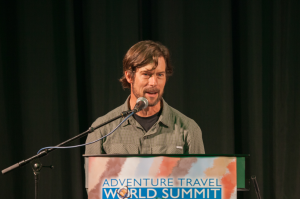 (SEATTLE) September 24, 2014 – The Adventure Travel Trade Association (ATTA; www.adventuretravel.biz) is teaming up with National Geographic Traveler to present on the future of responsible tourism at the World Travel Market (WTM) in London on Wednesday, November 5, 2014. The ATTA's Executive Director in Europe, Chris Doyle, and Keith Bellows, Publisher & Editor-in-Chief of National Geographic Traveler will present "Pioneering the Next 50 Years, Today" as one of the "Responsible Tourism" events at this year's WTM.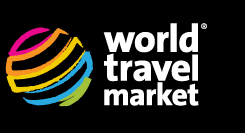 "It's time to explore a new course of action designed to help the entire tourism industry," said Doyle. "The keynote session at WTM is designed to help us reconsider, re-frame and ultimately re-invent how we view development, how we value tourism assets, and where we place our investments." Doyle, who returned this month from an ATTA-sponsored nine-day cross-border familiarization trip called AdventureWeek Western Balkans, represents the ATTA's interest in helping regional destinations cultivate their adventure travel products in an effort to support more responsible tourism models.
On November 6, 2014, the last day of WTM in London, the ATTA will present a follow-up event called AdventureConnect. This networking event will be presented in three parts. First, Wanderlust Magazine's Editor-in-Chief Lyn Hughes joins the ATTA's Chris Doyle and Ulrika Larsson to discuss trends in the adventure travel sector. Following that, Chris Doyle and Keith Bellows reiterate themes from their keynote address in a more casual discussion-oriented setting. Finally, there will be casual networking among outdoor industry and adventure travel professionals.
WTM attendees can register to attend the AdventureConnect event. All WTM attendees are invited to attend the "Pioneering the Next 50 Years, Today" session.
About Adventure Travel Trade Association
Established in 1990, the Adventure Travel Trade Association (ATTA) serves over 1,000 members in 90 countries worldwide. Members predominantly include tour operators, tourism boards, specialty agents and accommodations with a vested interest in the sustainable development of adventure tourism. The ATTA delivers solutions and connections that propel members towards their business goals and the industry toward a responsible and profitable future. Through its regional AdventureConnect events and annual Adventure Travel World Summit trade conference, the ATTA excels in professional learning, networking and partnering services. With expertise in research, education, adventure travel industry news and promotion, members of the ATTA receive competitive opportunities that help establish them as leaders in adventure tourism.
For more information:
To connect with us:
Facebook | Twitter | LinkedIn & Adventure Travel World Summit Group | Pinterest
###