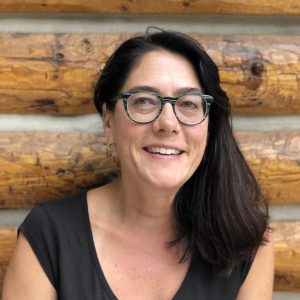 Seattle, WA – This year's Adventure Travel Mexico event (known as ATMEX) will take place August 26 – 30 in the Mexican state of Chiapas. Nearly six hundred delegates will attend, representing tourism boards, tour operators and government officials from Mexican states, international tour operator buyers, media members and speakers from the tourism industry.
As in previous years the Adventure Travel Trade Association (ATTA) designed the educational component of ATMEX. Plenary sessions for ATMEX will feature "keynote interviews and discussions" rather than traditional speeches. On Thursday, August 28, Adventurer Paty Everbusch will interview Pati Ruiz Corzo (or "the Red Boar"), one of Latin America's most well-respected environmental leaders who has dedicated her whole life to the protection and conservation of the Sierra Gorda and its people.
On Friday, August 29, Yahoo Travel Editor-in-Chief Paula Froelich will join ATTA's President Mr. Shannon Stowell on stage to discuss Mexico's role in shaping the future of adventure travel. The two will have a candid discussion on industry trends, issues and opportunities from both a consumer and trade perspective.
Concurrent sessions for the conference will be offered along four "tracks" designed to be of interest to the diversity of delegates: Community Operators, Destinations & Governments, Tour Operators and Buyers & Media. The focus on "Community Operators" is new to ATMEX this year and will address how businesses and operations can face the trend toward "authentic" and experiential tourism in local communities, including indigenous communities. The sessions designed for buyers and media will highlight the Mexican regions of San Luis Potosi, Baja California Sur and Oaxaca specifically as well as Chiapas' caving opportunities. A full list of sessions and speakers scheduled for ATMEX is available on the ATMEX website.
ATMEX is the only event of its kind in Latin America. This is the third year in a row that Visit Mexico has partnered with the Adventure Travel Trade Association to host ATMEX and the first year that the event will be held in Chiapas.