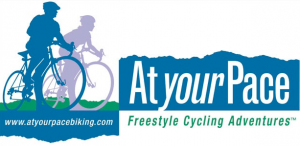 At Your Pace – Freestyle Cycling Adventures is the regional expert in bicycle tours and multi-sport adventures. We use our extensive local knowledge to craft perfectly amazing, outrageously fantastic itineraries! Our guests learn that bike and multi-sport vacations are the best way to soak up culture and history while creating memories of a lifetime.
We're youngsters in terms of when we were founded, but we're no strangers to tourism. Our founder has over 15 years' experience in the travel industry, having planned trips for one of the largest tour operators in the world. Couple that with 26 years as an avid cyclist and Voilà! You've got a company committed to designing tours that allow guests to enjoy their vacation, their way. Our tours are well-planned, creative and affordable, showcasing Colorado's myriad of cycling and multi-sport activities while catering to independent spirits.
Tours feature carefully selected boutique hotels & lodges, support, and meticulously planned routes along quiet, safe, traffic-free roads. Itineraries are crafted for guests with a variety of skill levels, from leisurely to fearless. Daily routings are supplied via a GPS personal navigation system and written navigational instructions. Additional or alternate routes are included, allowing guests the opportunity to choose the ability level and distances that are right for them.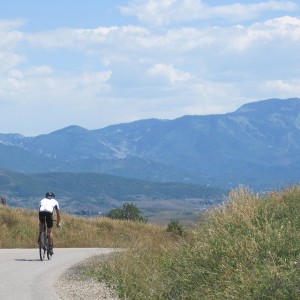 Four different types of tours are offered:
Self-guided bike tours offer handpicked accommodations, local support, luggage transfers, cycling through stunning jaw-dropping scenery and more!
Multi-sport tours offer cycling and additional activities such as hiking, rafting, and horseback riding to view wild mustangs
Brews & Cruise tours combine cycling and stops at some of Colorado's best craft breweries
Custom & group tours offer everything from family trips to girlfriend getaways.
We believe self-guided adventures are one of the best way's to travel, and here's why:
#10 Guests choose the dates that work best for them. Guests have the flexibility to start their vacation on any day. This means no cancelled departures because there aren't enough people booked on the departure dates chosen by the tour operator.
#9 Guests travel with the people they choose. Let's face it. We've all traveled on a group tour and experienced the know-it-all, fellow traveler who disrupted our travel experience. Self-guided vacations allow guests to choose their traveling companions, and if the companions are disruptive, there's no one to blame but – well themselves!
#8 Which brings us to customized and special interest trips. Any of our existing Rocky Mountain self-guided bicycle trips can be customized to fit needs and budget. Or, our bicycle adventure specialists can tailor-make a trip.
#7 Guests enjoy door-to-door baggage transfers. No schlepping of bags on our tours!
#6 Guests choose from a menu of beautiful Colorado routes. Guests travel at their own pace and not that of the fastest or slowest cyclist on the trip.
#5 Comprehensive route instructions and navigational GPS systems. GPS units are pre-loaded with routes and are easy to use. Our navigational cue books include turn-by-turn instructions that will get guests from point A to point B.
#4 We have a totally awesome, totally local support team. Our local adventure support team member is just a phone call away, allowing guests to relax and enjoy their adventure
#3 Did we mention the accommodations? Boutique hotels and lodges are carefully selected and showcase each region
#2 Guests create their own experience. No cookie-cutter trips
#1 Guests enjoy exceptional value and convenience. We're affordable, but we don't skimp. Our guests receive the same high quality tour they would receive from a guided experience
We are looking to connect with the Adventure Travel Community to network and build relationships, partnerships & alliances.
Connect with At Your Pace Freestyle Cycling Adventures on ATTA's member online community The HUB