ATCF members provide direct funding to support natural and cultural projects in worldwide destinations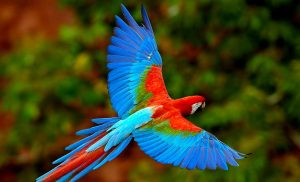 The mission of the Adventure Travel Conservation Fund (ATCF) is to directly fund local projects engaged in the conservation of unique natural and cultural resources of adventure travel destinations. It is an international nonprofit focused on funding conservation projects primarily outside the United States and Canada. The ATCF members are a diverse group of leading adventure travel and outdoor recreation businesses who share a common ethos and commitment to protecting the resources from which the adventure tourism industry depends on.
Aniyami DMC has recently announced its membership in the Adventure Travel Conservation Fund (ATCF), which provides members in the travel and outdoor industry an avenue to directly support projects that are critical to protecting the future of adventure travel.
"Adventure and outdoor organizations have an opportunity to come together as members of the ATCF to protect international travel destinations where we all love to explore, learn and play," says Soraya Shattuck, ATCF Executive Director. "Without the conservation of these unique environments, cultures and communities, we risk losing the very experiences that we seek when we travel."
The adventure tourism industry is highly dependent on conserving the world's natural and cultural resources, which is why Aniyami and ATCF members from across the globe are uniting to protect threatened communities, cultures and wild places for current and future generations.
"I met Soraya some years ago and she even helped us in putting together our sustainability communication policy. So, I am very confident her team is well managed and focused for this amazing cause. As a member of ATTA, we see this partnership as the right opportunity to become one force, more powerful and integrated, to make the good of our planet and the people that live in it," says Adriá Lacorte, Aniyami CEO. "We are strongly focused on promoting local environmental conservation and sustainable community development in Brazil. So our partnership with ATCF arrives at the right time and hopefully we can learn and apply the experience to local projects in Brazil aligned with the same causes."
Once a year, the ATCF awards grants to organizations seeking conservation funding. Grant recipients are nominated and voted on by members of ATCF, and 100% of membership dues directly fund chosen conservation projects. Both nonprofit and for-profit organizations, which may include conservation groups, indigenous people groups, tour operators, or accommodations, can receive project funding from ATCF.
"The adventure travel community has the power, the resources, and the responsibility to make an incredible impact on the world," said outdoor industry pioneer Steve Barker, Founder of Eagle Creek and ATCF Board Chair. "Through ATCF, companies around the globe unite their influence and passion to support organizations that protect, preserve and improve destinations, resources, and indigenous cultures so they'll be around for years to come."
Some of the benefits of becoming an ATCF member are:
Build Internal Culture: Each year ATCF members get to nominate two projects and have one vote to rank the projects that they would like to receive funding.
Influence Consumer Behavior: More than ever consumers consider a company's humanitarian or philanthropic efforts when making a purchasing decision. You can use your membership of the ATCF to showcase your organizations passion for the conservation of unique natural and cultural resources of adventure travel destinations.
Brand Storytelling: A marketing plan has to do more than promote the products of the business. Being a member of the ATCF allows for additional content pieces that you can add to your mix.
Media Release: It can be challenging to create new stories to share with the media and attract attention for your business. Becoming a member of the ATCF is a strong story to broaden your brand image.
Many international brands have been looking for a way to engage in international conservation. The ATCF is the perfect avenue for orgs to give funding to, as it finds the projects that are in most need, it distributes the funds monitoring progress and impacts. This is an opportunity for many of those international brands to start walking the talk.
The ATCF is a collective opportunity for the outdoor recreational and travel industries to come together as a force for good. To protect the places where people play today, and where people will continue to play into the future.
To learn more about the funding criteria, or to apply for a future ATCF grant, please visit the projects page on the ATCF website. To learn more about joining ATCF and becoming a member organization supporting global conservation, please visit adventuretravelconservationfund.org.
Contributing members are responsible for the accuracy of content contributed to the Member News section of AdventureTravelNews.