BOZEMAN, Mont.— AdventureWomen, Inc., the  oldest worldwide adventure travel company for active women over 30, is announcing their 30th anniversary in 2012. Since 1982, AdventureWomen, Inc. has been offering small group adventure vacations for women—long before "girlfriend getaways" or "adventure vacations" were a part of mainstream travel lingo. Since that time, the business of women's vacations has been thriving, and AdventureWomen's 30th year is expected to be better—and more adventurous–than ever.
Now, 30 years after AdventureWomen opened its doors, women make up an even larger portion of the traveling public than they did in the early 1980s. The trend of women's travel has become so popular that the term "girlfriend getaways" was coined and travel companies and travel publications have responded to the trend by increasing offerings and coverage about all things related to women's travel. That's why it's important for companies like AdventureWomen, who offers true tenure and unparalleled experience in the travel industry, to continue to share their wealth of knowledge and vacation offerings with female travelers.
"During the three and a half decades I've spent traveling the world, one driving passion has been a constant: I believe travel is one of the greatest tools we have for promoting world peace and understanding among cultures," said Susan Eckert, founder of AdventureWomen, Inc. "Why "women only"? Because women in any culture relish the freedom to experience new things away from limiting, societal expectations. We have a unique sense of discovery, an unabashed curiosity, the easy ability to laugh at ourselves and the capacity to create a non-competitive environment of support and encouragement for each other. And in today's stressful world, we all need enriching experiences to restore and energize our spirits."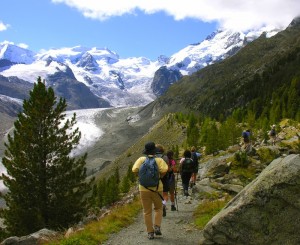 Every year, AdventureWomen, Inc. offers small, congenial adventure vacations for women of all ability levels that are perfect for women who are traveling solo, or with sisters, mothers, daughters, and friends. These trips are carefully researched and designed, and combine safety and comfort with luxury and adventure. AdventureWomen encourages women to follow their passions for action and personal growth while offering guests some well-deserved R & R and a chance to rediscover their fun-loving, confident selves. Guests have the chance to discover the exhilaration of personal achievement, the deep spiritual enrichment that occurs when one encounters diverse cultures and wildlife for the first time, and the joy of camaraderie and spontaneous laughter as one learns new things about herself, her companions, and the world.
For information about AdventureWomen's exciting line-up of 2012, "30th Anniversary", adventures for women, contact Susan Eckert at 406-587-3883 or visit www.adventurewomen.com
Contributing members are responsible for the accuracy of content contributed to the Member News section of AdventureTravelNews.