Starts:
January 23, 2015 @ 5:00 PM
Ends:
@ 7:00 PMThe New York Times Travel Show – Room 1E12Jacob K. Javits Convention Center
655 W. 34th Street
New York, NY 10001
Event Sponsor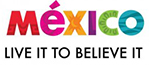 Join us at the 2015 New York Times Travel Show (NYTTS) on January 23rd from 5-7pm for an AdventureConnect Social event immediately following a Focus on Adventure session about the different adventure traveler types with ATTA's President, Shannon Stowell and Vice President of Marketing & Communications, Casey Hanisko.
In special partnership with the show organizers and Visit Mexico, the ATTA invites all travel professionals with an interest in adventure, nature and cultural tourism to gather in this casual networking atmosphere.
To attend this AdventureConnect event, you must have a badge for the NYTTS. Free registration for ATTA Members can be obtained by completing the registration form online. Click on Trade Registration.
As a part of our overarching mission to serve as the hub and facilitator for responsible, profitable adventure tourism organizations the Adventure Travel Trade Association and its regional representatives design AdventureConnect events to facilitate networking among outdoor and adventure-focused tour operators, travel agents, destination representatives, tourism boards, gear and apparel brands, travel writers/media and more. Access the full AdventureConnect event calendar.