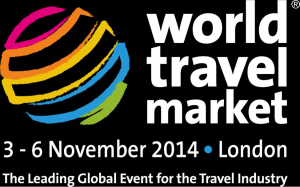 Join the ATTA for AdventureConnect, held in cooperation with WTM – World Travel Market, on Thursday, November 6 in the South Gallery Double Room 19 & 20. This three-part program includes guest presenters:
and the following topics:
ATTA: Condensed Adventure Travel Trends for the Travel Professional – Chris Doyle, Lyn Hughes and Ulrika Larsson
ATTA & National Geographic Traveler…A Forum: Pioneering the Next Fifty Years, Today – Chris Doyle & Keith Bellows
Casual Social Networking
Full Agenda
Part I – 10:00-11:00 Condensed Trends for the Travel Professional Access adventure travel trends and research in simple, easily digestible pieces you can use to make both short- and long-term business decisions for responsible tourism development. Hot topics include market shifts, digital marketing, traveler lifestyle and motivation, youth markets, mobile booking, etc. You're already shaping the future of travel; we'll make sure you receive valuable insights on how to frame these issues within your business.
Part II – 11:00 – 12:00 Pioneering the Next 50 Years, Today – A Forum Keith Bellows and Chris Doyle will open a forum to discuss, "Pioneering the Next Fifty Years, Today". The two will lead a discussion meant to help the traditional tourism industry reconsider and re-frame how it views tourism development and capacity, how it values tourism assets, and where it places its investments. Together we'll take a deeper look into how thoughtful shifts in development today, can contribute to an economically prosperous future for the entire tourism supply chain, all while protecting people and their culture, wildlife and the environment. Chris Doyle also presents"Pioneering the Next 50 Years, Today" at WTM on Wednesday 5 November in Platinum Suite 3&4 between 13.00 – 14.00.
Part III – 12:00-13:00 Casual Social Networking with Lite Bites & Beverages As a part of our overarching mission to serve as the hub and facilitator for responsible adventure tourism organizations the Adventure Travel Trade Association and its regional representatives design AdventureConnect events to facilitate networking among outdoor and adventure-focused tour operators, travel agents, destination representatives, tourism boards, gear and apparel brands, travel writers/media and more. Access the full AdventureConnect event calendar. During WTM 2014, we invite you to join in to connect with others in a casual setting – bring your business cards.
Attendees for AdventureConnect will also need to register for WTM.