We love, enjoy, explore, experience, discover, dream, create, undertake, believe.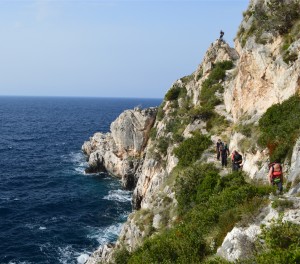 Sharing these with our guests, enabling them to enjoy Albania in all its diversity, to remain active and have fun, is our mission. We are the team of young athletes and nature lovers which established ADVENTURE & FUN ALBANIA dedicated to offering a fully responsible, efficient and professional service. Our current and future vision is consistently oriented towards sustainable tourism.
Our main destination is Albania: the Albanian Alps, Ionian Coast, central Albania. We organize walking and trekking tours through the mountains of Montenegro and Kosovo, as well.
We arrange not only group tours, but also private tours or tours with reduced number of participants. The number of participants in each group varies, depending on the type and difficulty of travel.
We love kids and have special programs for families.
Adventure & Fun Albania applies a new concept in the organization of some of the tours: We offer every day two different programs that run in parallel and between which the guests can choose spontaneously at the beginning of each day.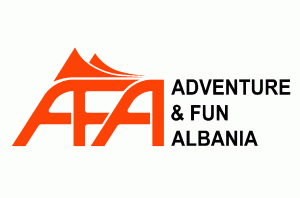 Our tours for young people offer not only many sport activities, but also the right entertainment with the best prices.
We arrange authentic trips. Our visitors, especially in North Albania, will be hosted in local homes, can participate in everyday life of the residents, know their customs and traditions and consume only locally produced products.
We love and respect nature and our trips are nature friendly. Our activities bring economic benefits to the remote regions of Albania. We provide environmental training for the population and raise their awareness of the values and preservation of their cultural and natural heritage.
We organize:
Walking, trekking and hiking tours everywhere in Albania and through the alps of Albania, Montenegro and Kosovo.
Mountain bike tours in Albania.
Unique multisport tours(combining walking, trekking, paddling, mountain biking, sailing , river hiking).
Active holiday packages.
Off road tours.