Telluride, Colorado's premier destination property is the adventure basecamp to stay and play.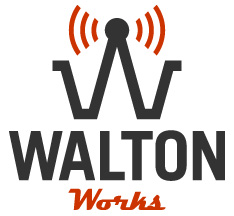 Telluride, CO – The Hotel Telluride, announces the hiring of The Walton Works as their public relations partner effective immediately.
The Hotel Telluride is the premier Telluride resort for the foremost in hospitality and comfort. Nestled in the heart of historic Telluride, CO, The Hotel Telluride offers guests the best in service, convenience and  accommodations. Guests can find everything they need during their vacation or adventure jump-off point based in the heart of Colorado's San Juan Mountains. With spa services, excellent  dining options and dog-friendly accommodations, The Hotel Telluride is the ideal location for anyone adventuring in Telluride and beyond.
"The Hotel Telluride looks forward to embarking on our new adventure with The Walton Works," says Amanda Acosta, Director of Sales and Marketing for The Hotel Telluride.  "We feel we have found the perfect bridge to connect The Hotel Telluride and all mountain adventure lovers."
"Telluride offers so much for outdoor adventurers from fishing to ice climbing, skiing to mountain biking and more," says Todd Walton of The Walton Works. "The Hotel Telluride is the pinnacle of service and quality, but love it when you show up ready to play or are ready to take advantage of the 'back to the real world' stay. When a property goes out of their way for adventurers it is awesome and we are glad to be partnering with them."