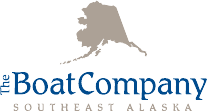 Jacksonville Beach, FL – Cited for excellence in both service and marketing, The Boat Company is the honored recipient of three 2011 Magellan Awards. Sponsored by Travel Weekly, the leading publication of the travel industry, the Magellan Awards are recognized as the premier awards in travel.   
Magellan Award recipients are selected by a panel of distinguished travel elites that include executives, national media figures, authors, and tourism educators.  Rather than selecting the best of those nominated, winners are determined by judging against a standard of excellence. Therefore, a category may have multiple winners, or may have no winners at all.  
The awards spotlight distinction within a broad range of industry segments including Hotels and Resorts, Travel Destinations, Cruise Lines, Online Travel Services, Airlines and Airports, Travel Agents and Agencies, and Tour Operators and Car Rental Companies. Amongst such leading providers as Holland America, Royal Caribbean International, and Norwegian, The Boat Company was recognized in both the cruise ship and tour operator categories.   
The Boat Company was awarded the 2011 Silver Magellan Award in the Eco-Friendly "Green" Cruise Ship category; an award formerly held by Celebrity Cruises and Holland America.  For our design and marketing efforts, The Boat Company was also honored with a Gold Magellan Award in the Tour Operators, Consumer Direct Mail category and a Gold Magellan Award in the Cruise Ship, Promotional Video category.   
After Travel Weekly's announcement of the awards, Boat Company Chief Operating Officer, Hunter McIntosh said, "It was always our goal to provide an exceptional experience for our travelers.  To now be recognized by our industry peers for that work is a great honor."  As for the marketing awards, Hunter gives the credit to the model.  "It's pretty hard not to be recognized when the subject of your film or photos are Alaska.  My family fell in love with her exquisite beauty and it has been our pleasure to share that with people all over the world."