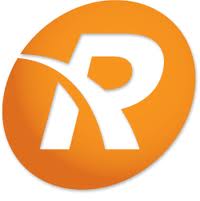 Salt Lake City, UT –  Resmark Systems, the premier marketing and reservation software platform for tour operators in the adventure travel industry, in May launched Resmark Interactive, a new website design division specializing in developing websites for use on iPhone, Androids, iPads and tablets.
Resmark Interactive's latest project was to translate the website of an adventure tour operator in Moab, UT, Moab Adventure Center, into a mobile interface that capitalizes on this growing market of mobile users.
Brandon Lake, Vice President of Marketing for the Moab Adventure Center, says, "For any company, travel-related or not, capitalizing on this market should be an absolute top priority."
Chad Allen, lead designer at Resmark Interactive, notes, "By the end of 2013, more people will be browsing the web with mobile devices than with desktop computers. By understanding the psychology of how your customers interact with your company online, we are able to develop engaging online experiences built around ease of use, speed and simplicity."
"Just because you can look at your website on a mobile device does not necessarily mean it's optimized for that interface. Simplicity, layout, and design all combine to make a website fit for a mobile environment," says Allen.
Resmark Interactive is the design division of Resmark Systems, leading tour operator software and marketing solution provider for the adventure travel and tourism industry, with clients throughout the United States, Canada and the Caribbean. The companies range from multi-million dollar organizations with scores of internal users to smaller family-run business with only a few reservationists.
Rates for mobile websites are $2,000 to $5,000 for a search engine ready site with limited functionality such as a contact form and web analytics; $5,000 to $10,000 for a customized experience for website visitors including additional functionality like photo galleries, social media integration, multiple forms and web analytics; $10,000 to $30,000 providing a competitive analysis, demographic research, and specific user scenarios devoted to individual web pages. These sites often provide brand development, photo and video integration, e-commerce services and more