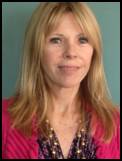 Los Angeles, CA –Expanding its team of personable travel experts, Cox & Kings has announced the appointment of Bonnie Garrett as Director of Agency Sales for Cox & Kings, The Americas.  Effective immediately, Garrett will oversee the sales team, manage travel agent relations, and develop marketing tools for travel agents to sell Cox & Kings products.
"Garrett's dynamic creativity in the area of sales and marketing, not to mention her comprehensive knowledge of the travel and hospitality industry, makes her an incredible asset to our Americas team," said Thomas Stanley, Centre Head and COO of Cox & Kings, The Americas. "We look forward to her assistance in strengthening our relations with the travel agent community and creating mutually beneficial opportunities for growth."
A native of New York, Garrett brings over 20 years of experience in the travel sector to her new role at Cox & Kings, The Americas. Garrett began her career in 1990 as president of Garrett & Associates, a sales and marketing firm with involvement in the travel industry, including specialized train and river cruise clients. In 2006, Garrett served as Senior Regional Sales Manager of CSA Travel Protection, managing the Western Region Division for retail travel, and joined Brendan Worldwide Vacations in 2007 as Business Development Manager, promoting brand awareness and developing new account business with incentive and corporate travel companies. Garrett holds a B.A. from University of Rochester and a Certificate in Meeting Planning & Special Events from San Diego State University.
"I am incredibly excited to join Cox & Kings. They are a company that is growing and developing fascinating products and I'm thrilled to be a part of the team," said Garrett. "I look forward to strategizing with the travel consortia we are a part of, as well as partner in growth with our network of travel agents so that they can provide their clients with Cox & Kings experiences we are so proud of. Travel has always been my passion and my favorite destinations are where I can have authentic, life-changing interactions with locals, which Cox & Kings provides beautifully."