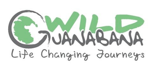 UAE :  Wild Guanabana, the region's first carbon neutral adventure  travel company has earned global recognition after receiving the Global Tourism Award 2012 at the World Travel Market in London.
The Global Tourism award honours the success of individuals/companies that have changed the face of travel and tourism within their markets. The winner is nominated by a member of the Word Travel Market's Global Media Network.
Winners must have actively demonstrated a true, unparalleled commitment and value to the progress of the travel and tourism industry at a local, national or global level. The Global Media Network judge possible nominations on major development, trends, exceptional innovation, determination, out of the ordinary creativity and drive that results in an exceptional impact on the industry in the respective region.   TTN Middle East judged Wild Guanabana as the fitting winner.
The award was presented by publisher of TTN Kim Thomson, and Chairman of World Travel Market Fiona Jeffrey at the official opening of the World Travel Market. The award was collected by Omar Samra, founder of Wild Guanabana and first Egyptian and youngest Arab to climb Mount Everest.
"Sustainability is at the core of our business, and extends into every element of our operation, wherever we are in the world, so we are delighted to have our efforts internationally recognized. Wild Guanabana is committed to offering bespoke, and often life transforming journeys for travellers looking for a travel experience with a difference."
To learn more about Wild Guanabana and check their calendar for other life-transforming journeys and adventures please visit – www.wildguanabana.com